Tight Fit Abs

Today's move requires you to engage your deep transverse abdominals while keeping your body and legs as firm and tight as possible.  Rolling through one vertebrae at a time will help you strengthen your core as you stretch and strengthen your lower back and hamstrings.
Pilates Move of the Day!
Tight Fit Abs…
Do 4 Rounds, 10 Reps
Modification: If you're unable to keep both legs straight, slightly bend both knees to help roll up through the spine.  Place your hands behind your thighs to help guide you up.
Download Tight Fit Abs Workout Card here.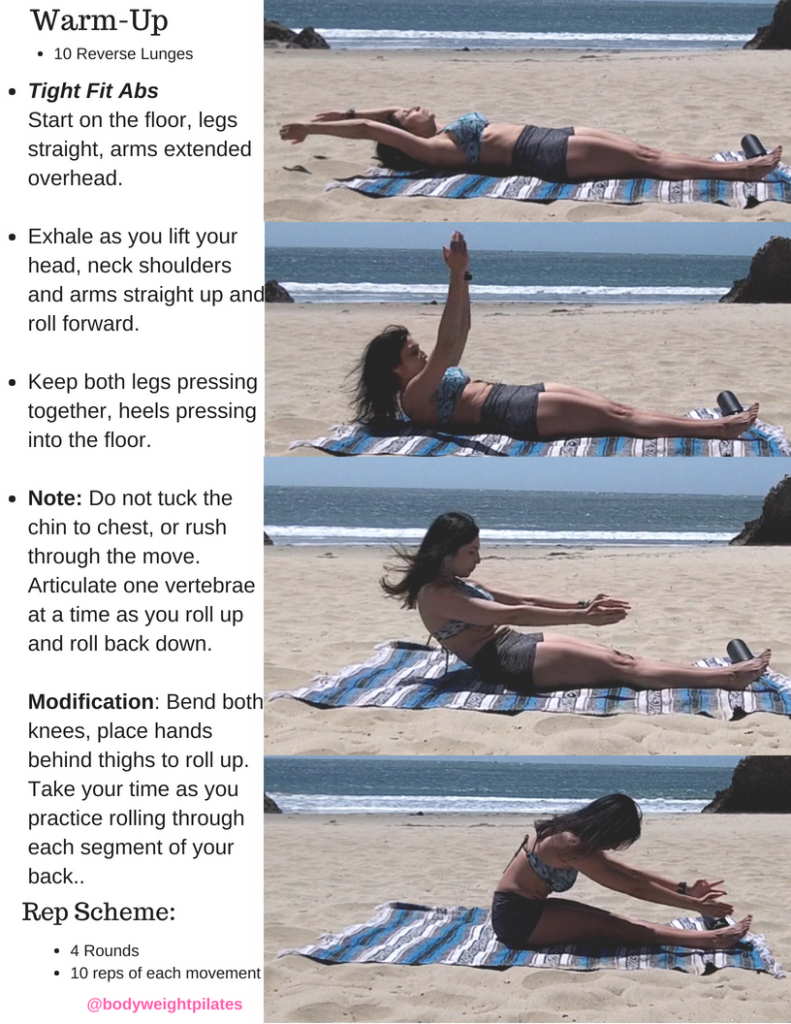 (Visited 751 times, 1 visits today)