HIIT Pilates Workout?

Why Yes!  And there's plenty more of these workouts coming your way.  It's one of my favorite style of exercise programming.
I take the intricate movements of Pilates, kick them up a notch, add bodyweight movements PLUS a timer and the result is a thing of beauty. BUT..the best part of all is it takes less than 20 minutes to work up a sweat!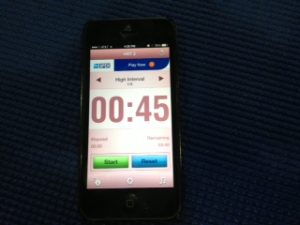 Watch the workout video below:
Set up timer for 4 Rounds, 30 seconds of work (10 sec transition), 15 sec recovery between each round.
Narrow Squat
Lunge Hop Right
Lunge Hop Left
Pike Push-up
Forearm Plank
How was that? Share, Like and Comment Below!
(Visited 4,577 times, 1 visits today)