Early morning wake up and the dreaded tight back comes into action. That irritating feeling when you roll over to sit up to maneuver up and out of the bed. Then you find yourself pushing off the edge of the bed to stand up and while still half awake you balance yourself hoping the tightness in your lower back doesn't make you fall over.
Overtime we lose flexibility we once had in our younger years. Nowadays instead of being active all day long we spend most of our time in front of a computer, commuting or sitting sedentary the majority of the day.
Its no wonder low back pain is a daily struggle and there are many factors that play into a low back pain but one key point trumpets all others.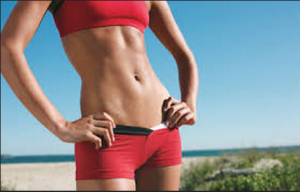 Core Strength…

Strengthening your core can help to prevent injuries and reduce low back pain. But, before you go thinking you have to do hundreds of sit ups to strength your core I'm going to cut through the chase here and give you my….
5 Tips To A Stronger Core:
1. Engage your Transverse Abdominal's…(TA muscles) this is deepest layer of the abs. This muscle is usually forgotten and overlooked but this is the most important muscle in your body. Pilates moves are all based on engaging your TA muscles during every single move.
2. Increase your hip flexor flexibility…Hip flexors are often forgotten about but easily remembered when you are engaging your abs deeply the hip flexors usually take over. By increasing the flexibility in your hip flexors and maintaining a neutral pelvis and engaging your TA will help to increase flexibility and allow full range of motion in your hips. Pilates moves are designed to help you stay out of hips flexors when it's not necessary.
3. Keep your body moving..While sitting in front of your computer draw your belly button in towards the back of your spine. You don't need to move out of your chair you can easily recruit your deep TA muscles by drawing your belly button in and draw your rib cage together and down.
4. Keep your core engaged at all times…One of the best benefits of Pilates is your abs are constantly working. All Pilates moves require deep abdominal engagement. Whether you're practicing Pilates or other forms of a fitness workout, make sure to engage your core through every movement. Lets say for example you go to the gym and you are working your back and biceps, while you are going through your workouts; be mindful of your abdominals and keep them pulled in.
5. Do Pilates! Yes, it's that simple…You don't need to completely change your workout regimen. If you already do something you truly enjoy simply add in a few Pilates moves to help you get in deep in your abdominals!
To give you a glimpse of how a basic Pilates move can give you relief and target the deepest layers of the abdominals I have a Pilates move for you to practice, be sure to pay careful attention to my cues of the move:

As you progress through the different Pilates exercises you'll find yourself standing taller with a tighter core and less back pain.
(Visited 3,128 times, 1 visits today)