Can you believe it's March already? What's happening…this year is going by far to quickly.
With Spring just around the corner have you thought about what will keep you motivated and reaching towards a healthier happier you?
Below is our continuation Action Plan for staying on the fitness and wellness wagon…
Motivation Action Plan Part III….
1. You'll lose the jiggles: Regular exercise tightens flabby arms, legs and waistlines. So wave goodbye to the jiggles with a solid exercise program.
2. You'll increase insulin sensitivity: Researchers at Laval University in Quebec discovered that exercise improved insulin sensitivity dramatically. Peak after-meal insulin levels dropped by more than 20 percent after as little as 3 weeks of consistent exercise.
 3. You'll lower your risk of heart disease: Regular exercise strengthens your heart and makes it more resilient against disease. A sedentary lifestyle is a major risk factor for heart disease, so rest assured that consistent exercise is your ally against disease.
4. You'll feel great: Vigorous exercise releases natural endorphins (happy hormones) into your blood stream that dissolve pain and anxiety. You've probably heard of 'runner's high', this can be achieved by any great workout.
5. You'll sleep better: Do you toss and turn for hours before falling asleep? Exercise is a powerful sleep aid. Your tired muscles encourage your body to quickly fall asleep so they can get their overnight repair work done.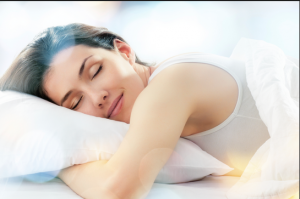 Sleep is very much needed. I know lots of people who say they don't get enough hours of sleep and they feel horrible and fat. In addition to your exercise, I highly recommend drinking this 2 hours before you go to bed so you can sleep better.
I have this article for you that also gives you ==> 5 Tips for Insomnia
Have Fun & Enjoy!
(Visited 249 times, 1 visits today)