As we continue on our journey to maintain a action plan, here is the final part of our Motivation Action Plan series….
Motivation Action Plan IV
1. You'll lower your risk of diabetes: Studies show that exercising as little as half an hour each day can dramatically reduce your risk of diabetes. If you are at risk of diabetes, or already have diabetes, regular exercise is the most effective treatment for reversing the disease.
2. You'll meet cool people: You could benefit from a group of new, energetic friends, right? Gyms, bootcamps, workout centers and even the jogging trail are all great places to connect with fun new friends.
3. You'll improve your BMI: You know that maintaining a healthy BMI is key in disease prevention. Exercise is the best way to keep your BMI under control.
4. You'll increase your endurance: Do you ever get out of breath when walking up stairs or through the mall? Regular exercise builds your endurance for everyday activities.
5. Your doctor will be impressed: How many times has your doctor given you the lecture about losing weight and exercising more? Exercise regularly and get your MD off your back!
6. You'll fight the aging process and look amazing: Are you happy with the shape and size of your body? We are getting older as each year passes but with regular exercise works wonders on your physique. Within a few weeks you'll see shape and tone in all the right places.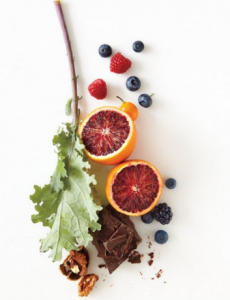 By the way, here are the Top 101 Foods that FIGHT aging. I highly you recommend you sit back and read what this article has to say. As a matter of fact, one of my favorite foods is on on this top list.
(Visited 133 times, 1 visits today)