Pilates Hip Mobility Flow

Are your hips feeling tight? Tight hips and sore lower back can result from extremely tight hip flexors and poor mobility in the hips.  Get started with the Pilates Flow below that'll help to release tight hips and a sore low back!

Follow the rep scheme below:
30 second hold - Lunge Torso Twist
30 second hold - Kneeling Hip
30 second - Pike Arabesque
30 second - Pike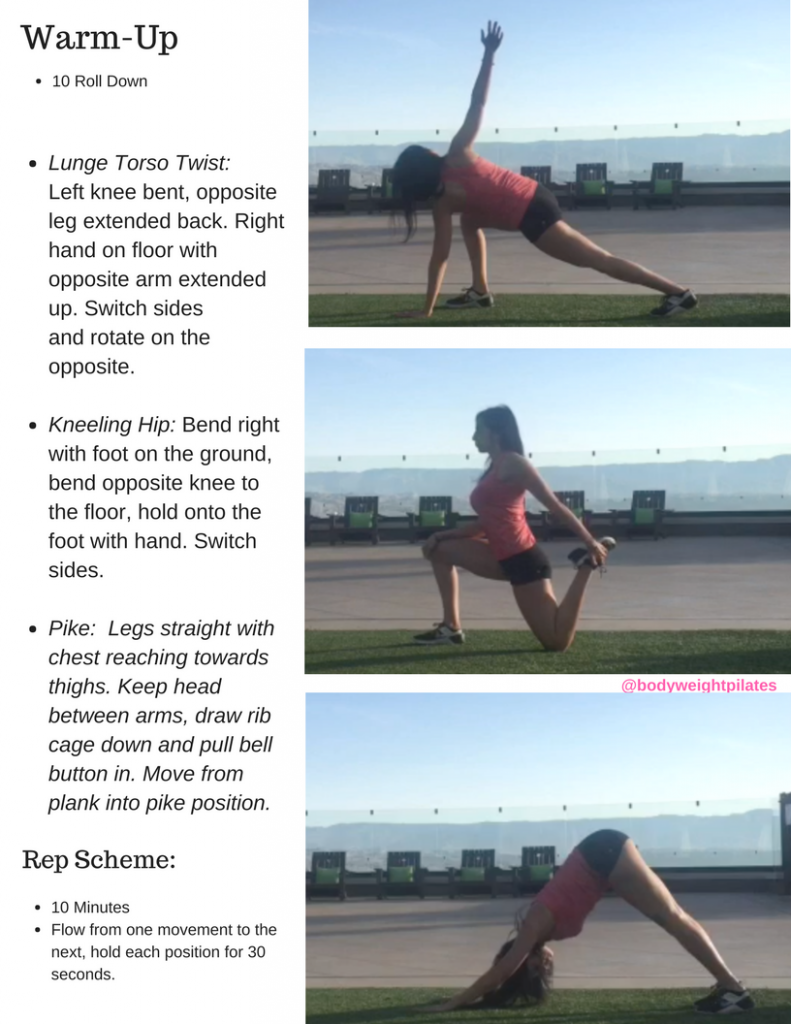 How was that? Share, Like and Comment Below!
(Visited 543 times, 1 visits today)