Bodyweight Pilates Quickie - Get Your Body Moving

The Pilates Quickie Move Of The Day!
Start with the warm up as explained below:
10 - Knee Tuck Arabesque
10 - Plank to High
10 - Lunge Torso Twist
Rep Scheme:
5 Rounds, 10 Reps each move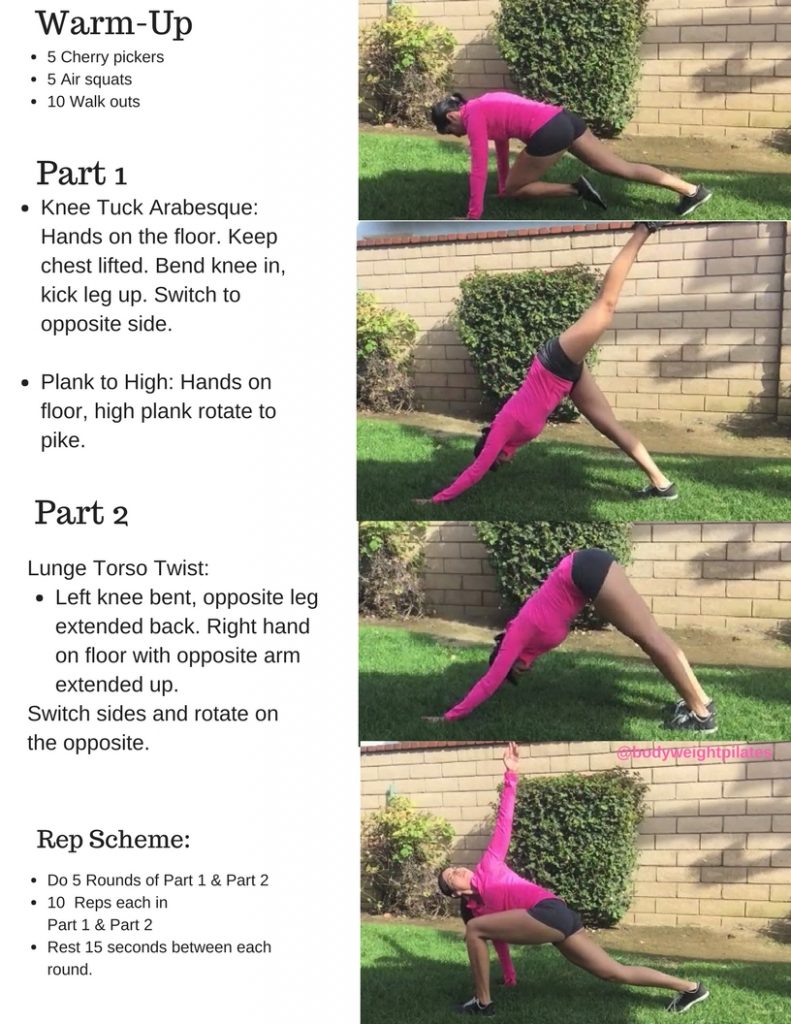 How was that? Share, Like And Comment Below!
Want me to be your private Pilates coach? CLICK HERE TO LEARN MORE
(Visited 312 times, 1 visits today)