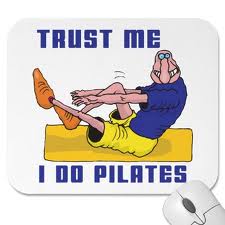 Oh Yeah! It's Friday…The weekend is just ahead and another hot day here in Chino Hills.  It's been a crazy week with the heat but even with this crazy heat all my Sexy Pilates Girls still headed to the studio for a butt kicking workout!
Thank you to all my Pilates Girls who braved the heat this week.  With it being Friday, it's QnA day! My inbox fills up with questions every day and what better place to answer them but right here.
Here we go…
Martha asks:
Q: Can I do Pilates everyday?
A: Yes! Pilates does not put unnecessary strain on the joints.  There is no need to let a particular muscle group rest before training it again just as you would if you were weight lifting in a gym.  Pilates workouts are good for the body, even though you will be sore from a good full body Pilates workout it's perfectly ok to workout the following day.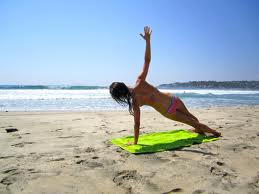 Kimberly asks:
Q: Will doing Pilates make me bulky?
A: No!  Pilates exercises are designed to lean and tone your muscle.  Pilates workouts are based on your own body weight, springs, pulleys and small amounts of weight.  You wont see a 45 pound plate or 100 pound dumbell in a Pilates studio.  Pilates exercises are designed to lean and define your physique.

Joanna asks:
Q: I always wanted to do Pilates but I've heard it's hard, I'm a beginner and I've never tried it.  People tell me I need to be really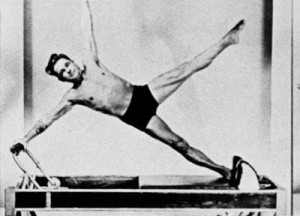 strong and in shape to do it?
A: I get asked this questions every day, it's very common.  The answer is absolutely not.  You can be a beginner and even a pro athlete it doesn't matter what fitness level you are at, it only matters that you start a Pilates program and stick with it.
You develop the strength and endurance as you progress each day through your workout.  I've had a 200+ pound big strong MMA fighter train with me and even though he was super stronger the movements were challenging.
You don't need to be skinny, strong to do Pilates.  You will get through each workout and you will enjoy the feeling of getting stronger and stronger each day.
I've also been told Pilates is intimidating, I can see why that would be so especially looking at the Pilates apparatus and some of the Pilates mat exercises and it can seem a bit intimidating but you'll surprise yourself as to how quickly you build your strength and how those exercises that once looked intimidating are now your favorites.
Have a Great Weekend!
(Visited 150 times, 1 visits today)