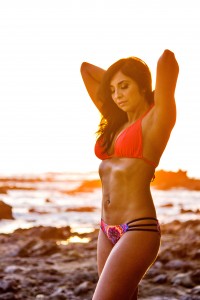 Are You Ready for Summer???
Don't worry I've got you covered, I have something NEW For YOU this summer!
You've been asking me when I'm releasing something new and fresh for Summer, and since wrapping up my in studio coaching group last month I've decided to open up the Summer Online program for YOU sooner this year!
Before I get into the details about the program, here's a funny text message from one of my private
coaching members who's been losing weight on a weekly basis, the healthy and consistent way….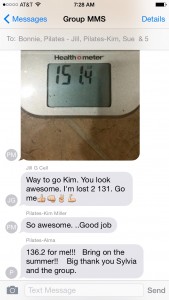 I love getting these messages on a daily basis! It's motivating and inspiring to watch each one of my members reach their weekly goals.
I've outlined the details of the NEW Summer Coaching program, "4 Week Pilates Summer Makeover":
* Me AS Your Personal VIP Coach
* Weekly conference calls with ME =)
* Drop Inches
* Follow-Along Pilates workouts over the course of the program
* New Nutrition Plans to follow each week
* Access to Exclusive Summer Membership site
* Access to Secret "Pilates Summer Makeover" Facebook Group
* Added Bonuses and tools for your Pilates success
….and so much more!
All this will be available to you next week, before we go LIVE. I promise.
However, I will only be taking a handful of people to coach over the next 4 weeks.  I want to make sure you're given the proper support from me and my team, to help you succeed and feel great this Summer!
Open enrollment will begin next week, Monday May 25th. I will have 20 spots available where I will guide you every step of the way over the course of 4 weeks.
Of those spots, I'm giving you 3 chances to WIN your reservation before open enrollment begins next week.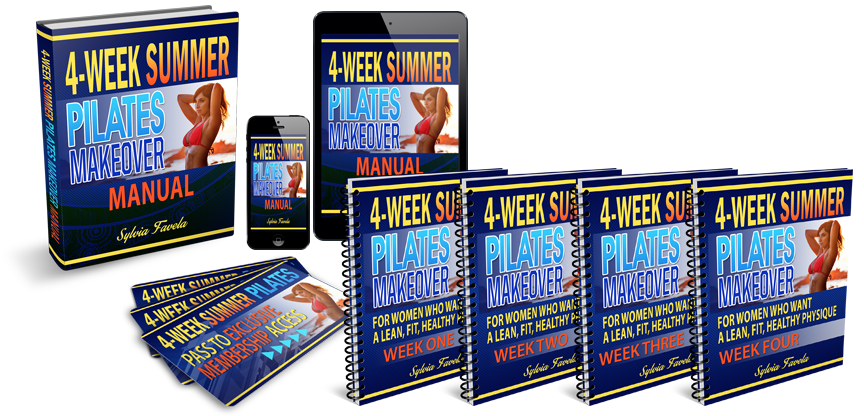 There will be 3 VIP Spots given away, before you can register for the program on Monday, May 25th.
CONGRATULATIONS…
OUR First WINNER…
Today's winner comes straight from my Instagram page: @sylvialfavela 
Congratulations to….Rachel Raucher
Read Rachel's comment from my IG page @sylvialfavela here:
"This summer I will no longer be experiencing the perimenopausal weight gain! Can't wait to get my body back with your coaching =)"
OUR Second WINNER…
Today's winner comes from the 360Pilates Fan Page:  360Pilates
Congratulations to….Patty Tatem Boone
Read Patty's comment from my Facebook page 360Pilates  here:
"My goal for this summer is to have a six pack abs while turning 50! I am on my way with your past workouts and moves and know that your coaching will get me there!"
OUR FINAL WINNER…
Today's winner comes from right here on the blog
Congratulations to….Sarka Ugur
Read Sarka's comment below…
"Just turned fourty and want to proudly wear bikini this summer. Need to lose some around middle and would love the support of your program to define my hiding abs"