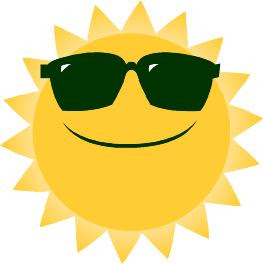 It's going to be another Hot Day! It's going to hit 107 degrees again and stay that way all week and to beat the heat I'm planning to stay indoors and stay cool.
When it's super hot outside it's not fun to be out and about unless of course you are by the pool or at the beach, now that's well worth being out doors.
It's days like this that makes it perfect to do a in home workout to stay active.  That's one of the best things about Pilates, you can literally do it anywhere.  At home, at the beach, on vacation and even if you are exercising in a gym you can add in some Pilates exercises to spice up your workouts!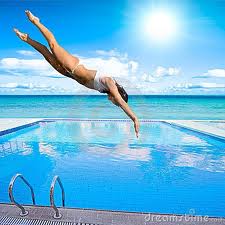 One of my most favorite body part to work is the "Booty"!  I'm always adding extra booty firming Pilates moves when I'm at the studio giving a body pumping Pilates class.
We are all pretty familiar with doing a traditional squats and lunges. I did these for years up until I discovered Pilates and it changed my entire prospect with doing these moves. Besides these favorite traditional exercises I've added tons more here Fun Pilates Workouts. But, I incorporated Pilates techniques with a traditional squat and what I discovered was truly amazing and plenty of days of having a sore Booty after doing this two particular Pilates exercises I crafted:
1. Wide Plie Squat
– Stand in a wide position, with your feet turned out, make sure to keep your knees and toes pointed in the same direction towards the side not directly in front of you.
– Pay close attention to not allow the knee to come forward of the toes.  (we want to be safe and prevent any knee injuries)
– Keep your shoulders drawn down your back and squeeze together. Do not lean your upper torso over your thighs, the goal is to keep your shoulders directly over your butt.
– Draw your rib cage in and down while lifting the pubic bone up and lengthen the low back
– Inhale as you go down and exhale lift the heels press through your toes and lengthen the legs straight then placing the heels back down on the floor.
– Repeat same motion for 10 repetitions
2. High Heel Plie
– Once you complete the 10 repetitions of the "Wide Plie Squat"
– Keep your body low, thighs as close to parrallel to the floor
-Without bouncing your body up and down, lift your right heel as the left heel goes down
– Begin to alternate the heels lifting and lowering them.
Now, I was never a ballerina or a dancer.  I admire and respect those that are because that is amazing talent.  I was not coordinated and definitely not ballerina material. (I was pretty chunky when I was little).
I cut out this little clip of the the moves from Pilates program to share with you, its raw an unedited but I thought you'd like it, let me know what you think…

Now if you want to see more videos like these go here>>> Pilates Exercises
And if you have any questions about this move please leave me a comment and I will answer your
questions.
(Visited 481 times, 1 visits today)