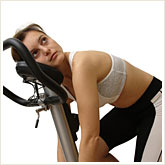 It's common practice to head to the gym every morning if you're an early riser or if your night owl an evening workout is more like you.  But if you aren't the type to head to the gym and you prefer a workout at home or at a park it's still just as effective as if you were in the gym.
The key here to remember is to stay healthy and active.  Let's face it…no one wants a muffin top, we try everything to get rid of this.
One of the most common complaints I hear from my now clients when they first came to see me is they are bored with their workouts.
I'll be the first to admit, it can get a little redundant and boring with working out.  Especially if you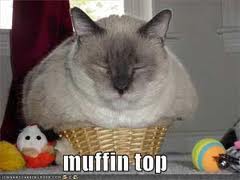 don't change it up from time to time.
But, that's not to say you shouldn't stick to your daily routine.  Some people are creatures of habit and prefer a scheduled program every day.
I get this way sometimes and need a strict routine to keep me on track.  Then, there are those days were a little change up is fun and needed sometimes.
As I said, if you prefer a regimented routine then go for it and stick with it but if you want a little twist and spice to it, through a few Pilates exercises to the mix.  You don't need all the fancy equipment to get a good Pilates workout in.  You can set yourself down on a mat in your house, at the gym, at the park or even at the beach.
If you live in a city where the weather is perfect enough to go outside and do a fitness workout then take outdoors.  However, if the weather is a bit to cold then keep it indoors and as I mentioned add a little twist to it.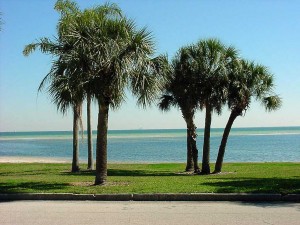 Adding a few Pilates ab exercises to your fitness routine will help to strengthen your core and give you more of an edge when training in the gym or if you're a professional athlete it can improve your endurance.
Let's face it deep abdominal strength is the root foundation to the entire body.  If you aren't strengthening from within and work your way out to the rest of the body, injuries happen and unnecessary strain on the joints and ligaments are inevitable.
One of the common terms I've heard when practicing Pilates is working the power house, and this is very true.
Just as I mentioned, make your workouts fun and exciting so you avoid boredom and continue to love your workouts.  One simple way to do this is take your workout outside at the park.
I recorded this little video with two friends of mine, Shawna K. from Challenge Workouts and Mike Whitefield from Workout Finishers, where I walked them through three Pilates Abs exercises you can easily do in the park.

If you enjoyed these Pilates Ab exercise and want to check out more Ab and Booty firming workouts make sure to head over to >>>> Pilates Workouts
Be ahead of the game and start developing deep abdominal strength now, you will be super glad you did =)
(Visited 301 times, 1 visits today)