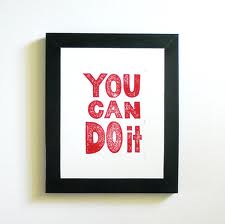 Make this week the start of a great new beginning, whether it's a new hobby, new exercise program or something significant to you.
Yesterday I found myself pinned down on the floor in my living room. The only way out was to tap out!
I was the guinea pig for my son, he has a jiujitsu tournament coming up this weekend and was practicing his submission holds on me.
Luckily I didn't hurt myself during this practice, kids have a lot of energy and I kept up with him.
I was able to hang in there with him because I make it a priority to stay active. I can't imagine not being able to play with him and wrestle with him.
For me, my son and my passion to help women look and feel good and create a healthier life for themselves and their families.
But the key is to stay Motivated.
Here are 7 tips that will help motivate you:
#1 Health – There is a long list of health benefits to exercise should be enough motivation. It helps lower bad cholesterol and blood pressure to name a few.
#2 Making Progress – When it comes to exercise, many people find it helpful to track their progress so they can see where they started and how far they go over time.
#3 Convenience – Many people don't stick with an exercise routine when it becomes inconvenient for them. Whether you face a schedule change or don't have time to drive to the gym, its important to find a time and place that works best for you. Be Flexible!
#4 Enjoy – If you get bored with exercise, find a way to make it fun. Everyone likes doing things they enjoy. Do what's most fun for you and you'll be less likely to stop.
#5 Achieve Goal – If you are just getting started in the world of exercise, a good place to start is by setting goals. How much weight would you like to lose? How far would you like to run?
However, don't set up for failure by striving after unrealistic goals. To avoid this set realistic milestones.
#6 Increased Confidence – If you're out of shape or overweight, it can take a lot of courage to start an exercise routine. Remember to be confident in who you are, no matter what size or shape. DON'T compare yourself to skinny, toned figures. Keep your eyes on your goal and don't expect perfection after just a week of exercise.
Strive to have YOUR best body – not someone else's.
#7 Rewards – Great Motivator. Much of what you do in life is motivated by a reward of some kind. Just know that your hard work is paying off and deserves to be rewarded.
(Visited 44 times, 1 visits today)