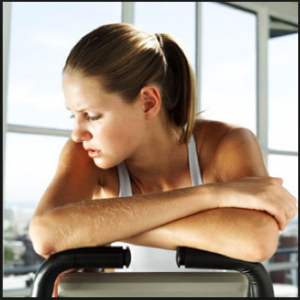 Why Your Cardio Routine FAILS To Deliver Real Results!
One of the things I like to talk about is how cardio fails to truly deliver the body shaping, fat loss results people really want. But… it's not every day that I share with you the real reason why it never seems to work.
You see, long slow cardio isn't effective for more than just one reason, in fact there's probably more than a dozen reasons cardio FAILS to help you transform your body.
But there's one main reason that most trainers don't even know that stops you from getting the results you want even from some of the more popular high intensity cardio workouts. This reason is, the lack of planned movement progressions in your workouts.
Since using movement progressions in your workouts is so critical to you getting the best results possible, I invited "the movement progression king" and my close friend, Tyler Bramlett to show you how to use progressions in your workouts.
If you care about actually transforming your body, give the article below a quick read and watch the progressive cross training workout video Tyler made just for you.
====================
Progressive Cardio For Faster Fat Loss
By Tyler Bramlett Creator Of The CT-50 System
I see it at every gym I ever go to… Dozens of people plugging away on the same exercises trying to desperately change their bodies. And what do they have to show from the weeks, months or years of hard work they've put in?
Nothing!
In fact I just had this conversation the other day with my wife who spent 8 years working as the manager of a local gym. She said to me, "isn't it strange that people can come to the gym year after year and never actually change their bodies?"
I thought about it for a sec and then I realized that the only reason this is strange is because only 1 out of maybe 1,000 trainers actually understand what really causes fat loss to happen.
Fat loss isn't about eating less and moving more like most people would want you to believe… Its about one thing and one thing only… The signals you send to your body.
That's right! If you want to create sustained and permanent fat loss than you need to send the right signals to your body that tell it to build lean muscle and burn MAXIMUM fat!
Think about it this way: Imagine that you're a caveman walking through the prehistoric forest, when all of a sudden a giant Grizzly Bear jumps out behind you… and he looks hungry.
Heart pounding, you sprint as fast as you can in the other direction and climb the nearest tree.
So what "signal" is that sending to your body about how to adapt to make sure you're in the best possible Grizzly-escaping form?
Easy: Build muscle that you need to run… and burn off fat that's weighing you down and making you bear-bait.
Sounds simple, right? Well, now picture this: Instead of running from a predator and scrambling up a tree, now you're just jogging through the woods for no apparent reason, and you keep it up until the timer goes off on your phone an hour later telling you to turn around.
Okay, so what are your movements telling your body to do this time?
It might not be what you intended… but what your body hears is, "Burn all the muscle, all the bone density, all the tendons, and all the ligaments you can – just keep enough to run at this pace. Oh, and while you're at it, store some body fat because that's the best fuel for long, slow activities."
So what type of workouts actually send this fat burning, body sculpting signal to your body?
Simple, the best way to send the right signals to your body is to use Progressive Movements in your workouts.
I could write another 2-3 pages and explain the whole thing in this article but instead I decided to make it easy for you to understand and create a video with not 1 or even 2, but 3 workouts for you that display Progressive Movement Technology at work.
Give it a watch and if your interested in learning more about what Progressive Movement Technology can do for you and your workouts then —–> LEARN MORE HERE
Check out this Cross Training workout…

====================
Thank You Tyler for a great article and workout!
Tyler's one of the most cutting edge trainers I know and every time we hang out we end up ranting about everything that's wrong with the fitness industry.
Well, Tyler's taking a huge stab at fixing the fitness industry by releasing his NEW CT-50 training program which is currently the only workout program available using Progressive Movement Technology.
If you want the most cutting edge progressive fat loss workouts EVER, then check out CT-50!


(Visited 987 times, 1 visits today)