One of my private Pilates clients asked me to share my best tip for staying lean…She trains consistently with me and has a great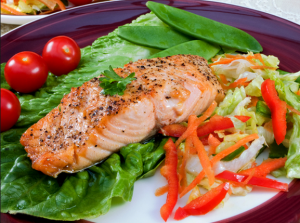 daily regimen.  But she wanted another what to accelerate her results.
My immediate response was.."Stop eating unhealthy, high calorie dinners".
This is a tough one for most of you. Life, work and family are hectic and time consuming, so the concept of eating a healthy, simply prepared dinner seems completely out of reach.
The truth is that we overcomplicate the idea of a healthy dinner. I suspect this is because we are so used to eating out at restaurants where entrees are accompanied by sides, sauces and garnishes.
Here are 7 truly healthy dinners that are quick and simple to make…
1.) Roasted Broccoli & Poached Eggs: Toss chopped broccoli with a little olive oil, sea salt and minced garlic and roast on a baking sheet at 425F for 25 minutes. Drizzle with lemon juice and serve with poached eggs.
2.) Slow Cooker Beef Short Ribs & Sautéed Kale: Brown 8 beef short ribs in a skillet with coconut oil. Place in a slow cooker with 1/2 cup coconut aminos (or soy sauce), 1/3 cup coconut palm sugar, 1/4 cup apple cider vinegar, 1 Tablespoon crushed garlic, 1 Tablespoon crushed ginger and 1/2 teaspoon ground red pepper. Cover and cook on high for 6 hours. Serve with sautéed kale.
3.) Super Greens Salad & Roasted Chicken: Combine a mixture of super greens in a large bowl: baby spinach, beet leaves, arugula and kale. Top with sliced, grilled chicken and drizzle with balsamic vinegar glaze.
4.) Baked Catfish & Shredded Cabbage: Grease a casserole dish with olive oil and scatter 1 cup of chopped cilantro over the bottom of the dish. Wash and pat dry 4 catfish fillets. Rub the fillets with curry powder, sea salt and sweet paprika. Lay the fillets evenly in the dish, over the cilantro. Drizzle the fillets with lemon juice and sprinkle with chopped garlic. Bake for 30 minutes at 350F. Serve with shredded cabbage.
5.) Stir Fried Chicken & Veggies on Cauliflower Rice: Saute  chicken breast, sliced onions and slices bell peppers in a skillet with olive oil. Season with sea salt, black pepper and fajita seasoning. Set aside. Cut a head of cauliflower into small pieces and run through a food processor with the shredding attachment. Saute the shredded cauliflower for 5 minutes in a skillet with a teaspoon of olive oil. Serve the chicken and veggies on top of the cauliflower rice with a side of soy sauce.
6.) Smoked Salmon Omelet & Sliced Tomatoes: Whisk together 3 egg whites with a sprinkle of sea salt and black pepper. Cook in a heated skillet with a teaspoon of olive oil. Line the egg with smoked salmon and a sprinkle of shredded cheese. Fold the egg over the salmon and cheese, and serve with sliced tomatoes.
7.) One Pot Chicken & Veggies: In a large skillet, brown a pound of chicken tenders in olive oil. Season with sea salt, black pepper, dried basil, crushed rosemary, sweet paprika, dried thyme, dried parsley and cumin. Add 4 cups of chopped veggies (zucchini, onion, tomatoes) and 4 cloves of chopped garlic. Cover and simmer for 20 minutes, until tender and fully cooked.
Healthy dinner can be simple to prepare. Don't get too hung up on the exact measurements of ingredients and instead focus on combining a handful of quality ingredients together in a delicious way. There's no such thing as a dinner that't too simple when nutritious, wholesome ingredients are used.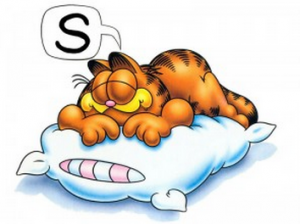 On a side note….
Here's a Quick Tip…
One of the easiest ways to speed up your metabolism, and increase your fat burning, is to get at least eight hours of sleep each night. I know that it's not always easy to get a full night's sleep, but the benefits are quite worth it. While you sleep your body works to restore itself, a very important process that assists with your fat loss efforts.