Have you ever taken the time to pamper yourself?  Let's face it with a crazy schedule and running around with the kids there's barely any time, right?
We get wrapped up into day to day life and forget one major piece of the entire puzzle, ME time?
You might be thinking, sure! where will I find the time to do anything for myself.  Well the truth is we have to make the time and when we do the stress level goes way down.
I've made a list of a few things to give yourself a ME day and Love Yourself!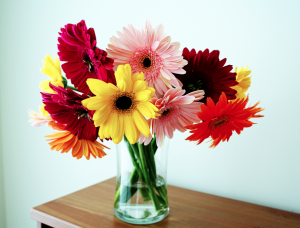 1. Buy Flowers – Some people think buying flowers for yourself is weird. I don't see the problem with this. I'm not talking about the prearranged flowers. Go to a florist or the local farmers market and pick out flowers that best represents you.  If you can, do this on a weekly basis and set them on the main table or where you see them when you first walk into your place.
My Favorites are Gerbera Daisy Flowers =)
2. Random acts of kindness – Nothing makes me feel better than to do something genuinely nice for someone.  Notice I said "genuinely", when you do this it has to come from the heart and where you expect nothing in return that's what makes it gratifying.  For example, I sent personal written messages to a few people I know are having some personal life challenges.
3. Do something you've wanted to do – We have a bucket list.  Whether you've written it down or have it on your mind.  Do it! If you want to go see that new movie and no one wants to go, just go, don't wait for someone to say when.
4. Have a nice meal at a restaurant you've wanted to try – Go! We get too caught up on waiting for everyone else to clear up their schedule to get there.  And when the day finally comes, maybes it's a month later, you are already looking at another place to try.  There's nothing wrong with enjoying a nice meal. Try this without having your kids with you, go and enjoy the day yourself!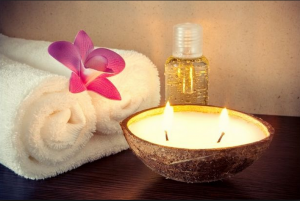 5. For those solo Mamas – Have a spa day! as a single mom you often neglect doing something nice for yourself, like getting your nails done orhaving a massage. If you can go splurge and head to out for a spa day, indulge away.  But if it's not in the monthly expenses to do so, then head out to Target and pick up some bath scrub, scented candles, and have your own spa day.
Ready to Take the Leap and Live Healthy Happy & Fit? CLICK HERE 

(Visited 116 times, 1 visits today)