Save 50% On All My Pilates Programs TODAY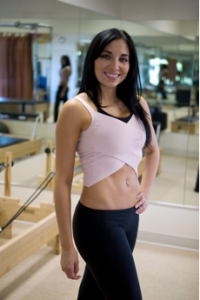 Hey Sylvia here, If you've been following me for any length of time then you know that I rarely put my programs on sale for a steep discount.
However, this being all about BLACK FIRDAY, I got caught up in the excitements of things and YOU'RE going to benefit BIG by getting half off on ALL of my Pilates and exercise products, resources and programs.
Here's your opportunity to build your resource library on Pilates and Bodyweight exercises, and SAVE 60%.
If you wanna learn more about what I do with my clients to get a stronger core, and a fit physique, just click on the name of the product below….
The Black Friday Sale is ONLY good this weekend so don't miss out by over eating and falling into a turkey and pumpkin pie coma =)
UPDATE: Since launching this Black Friday sale, a bunch of people have gone through and bought ALL the programs below.
So we just created the "The Whole Tamale!" offer where you can get all of my best selling programs for 60% off (right below) or get 50% off each individual program. Have Fun & Enjoy! Sylvia =)
Black Friday Sale Ends In: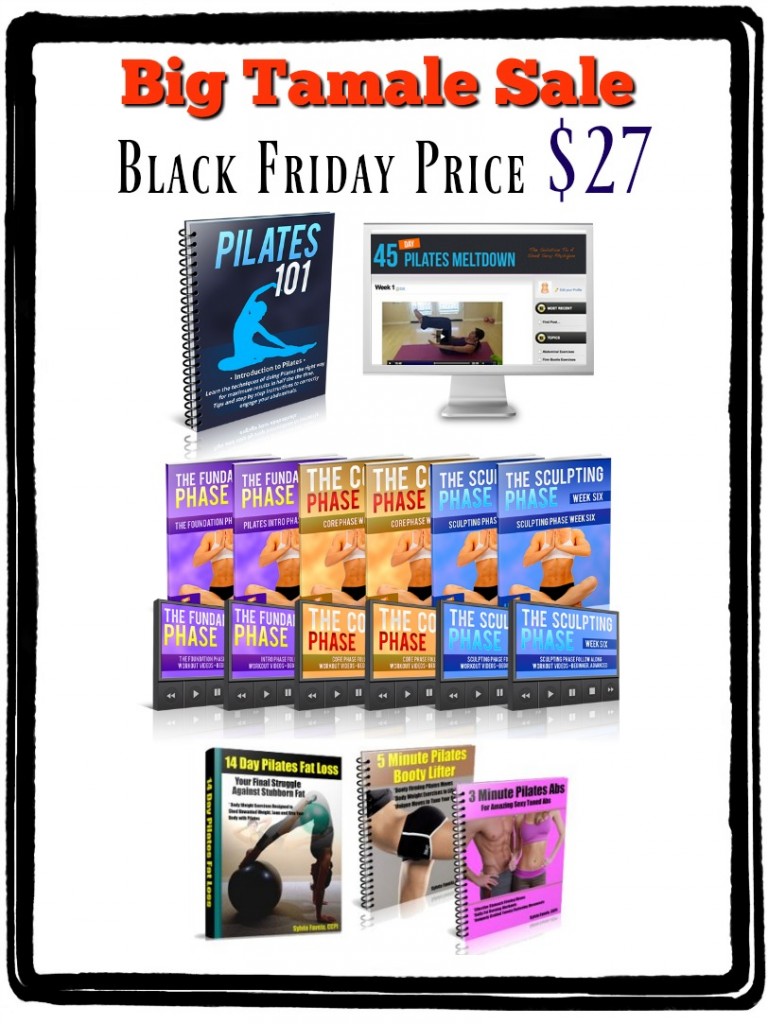 ==================================================================================
45 Day Pilates Meltdown – 6 Week Pilates Follow Along Workout for Beginners and Advanced
Packed with 6 weeks of full follow along Pilates workouts you can do Anywhere, Anytime. No time constraints with these 20-30 minute workout you can keep these daily fitness routines part of your every day activities.
Whether you have a fitness program you do daily or if you've never started a Pilates program before, there are two options for you to choose between beginner or advanced.
Go at your own pace to get a full body Pilates experience and claim the fit, toned stronger core and lean body you've dreamed about.
==================================================================================
Pilates For Fatloss – Firm & Tone Your Body Anytime Anywhere!
The Pilates Fat Loss program is a 14 Day Intense Pilates program carefully designed to keep your body working and kick start your metabolism all day long.
Along with your 14 Day Pilates program is the 3 Minutes To Flat Abs and the 5 Minute Booty Lifter to intensify your workouts and give you the toned lean body you deserve.
===================================================================================
(Visited 106 times, 1 visits today)