Only $1 Today!
(and $29.95/month in 30 days)

Join The 360 Pilates Club Now And Get Instant Access To:

Coaching:
Have all of your training & nutrition questions answered personally by Sylvia Favela and her team.

Workouts:
A brand new, fully detailed 360Pilates workout program every week, with warmups, exercises, sets, reps and rest periods fully covered.

Community:
Interact with hundreds of other 360Pilates members and get the motivation and support you need to succeed.

Videos:
Learn advanced exercises and moves you've never seen before. Plus you can post your own videos for the coaches to critique so you can instantly improve your training.

Training & Nutrition Logs:
Log your workouts & diet for instant feedback & improvement.

MP4′s:
Exclusive MP4′s that you can download to your iPod or phone and listen to on your way to the gym.

Exclusive Content:
Members only articles on training, nutrition, motivation, mindset and fitness business.
Free 360Pilates Stuff for Life:
As an active 360P member you get advanced copies of all our latest ebooks, workouts, recipes, meal plans and more absolutely FREE.
All that and results like these…

Just click the button below to join the inner circle! We can't wait to have you in the Pilates 360 Club family and see the incredible transformation you make.
Talk to you on the other side.
ONLY $1 Trial
(And $29.95/Month in 30 Days)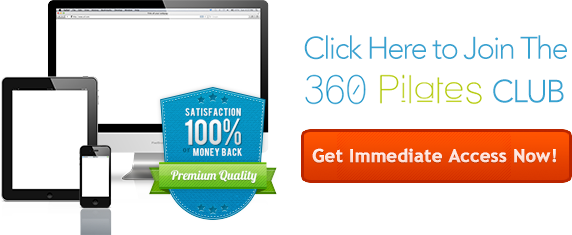 (Visited 380 times, 1 visits today)