Are You Dreading Being in Photos This Summer?
Look Your

Very BEST

This Summer With The Exclusive 4 Week Summer Makeover Where You'll Shed Belly Fat and 

FEEL Confident ALL Summer

!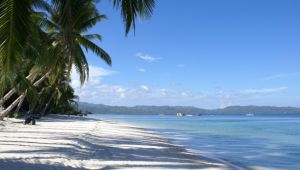 Tell Me Have YOU…
Avoided Going to the Beach?

Dread Being in Photos?

Avoided wearing Shorts or a Tank Top?

Said "Next Summer"…Last summer?
If you've answered YES to any of these questions, YOU are not alone!
With Summer only a few weeks away, we know it means…shorts, tank tops, summer dresses, beach parties, picnics, and more social gatherings.
Yet, you haven't made time for yourself to get Summer Ready with work, family and a busy schedule it's no surprise another Summer season is coming where you just wish you'd taken a few minutes to make better food choices and worked out for a few minutes each day.
Life happens. Yet, you look in the mirror and wonder where did the time go then you notice the fine lines and signs of age settling in.
After years of struggling with being uncomfortable in my own skin from gaining over 40 pounds to dangerously being underweight, I noticed the cellulite and sagging skin from fluctuating weight gain and yet I critiqued my body image to be less than Summer Ready!
I finally wanted to be Healthy and Feel Amazing in a bikini.
Over the last 14 years as a Nutrition and Fitness expert, I personally experienced the trial and errors of figuring out what actually works to get and Stay in Shape!
That's when I Stumbled upon a unique program I used on myself and has helped hundreds of women worldwide to get Summer Ready!
It's Possible and Can be done!
You see, there are no two people alike, nor two physiques that are the same. We are individuals with unique gifts and qualities.
Are You Next???

 It breaks my heart when I see and hear so many women talk down about themselves because they don't look like the other girl in the gym, or on Instagram.
Well, guess what! None of us will ever look like any other person out there.
We are not meant to be or born to be a mirror image of someone else.
"Yet, Why do we stop right when we start to see change happening…."
I don't have time

I can never look like that
I have kids and married I don't have any business doing that
That's the other girl not me
I love to eat my food
I just can't give up my weekend cocktails and desserts.
There's no one to hold me accountable
The list goes on. But if you aren't happy with YOU this Summer then it's time to take the next Step.
Lets face it, you don't want to be the one wearing a cover up this summer when you know you have the opportunity right here to make the change!
You see, I wanted to make a change, Once and for All!  It was one of the hardest decisions to make especially with a busy schedule and not having the outside support to motivate me to making it happen.
I wanted to look in the full length mirror and not cringe with my reflection. Especially with Summer right around the corner, I didn't want to wear a cover-up or shy away from feeling my very best.
Before you go thinking that I'm just telling you what to do and that I haven't tried these strategies on myself…
Here's Proof…
Yep! That's me…

So I did just that, I committed to the process and took the leap of faith. What's the worst that can happen, right?!
I took a personal challenge to get in the best shape ever for Summer!  By making a change with my eating habits, workouts and a positive mindset.
You see, once I hit 40 years old my metabolism wasn't responding as it did a decade ago.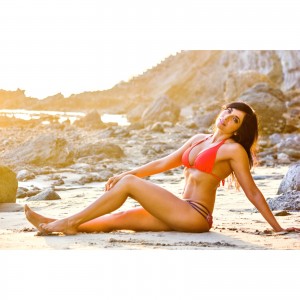 Hormones change, metabolism slows down and my body wasn't responding as it normally did. And this was frustrating and it brought me to tears on the days when I felt I couldn't do it anymore.
I sat on the edge of bed crying and thinking I can't do it and it's so hard.
No matter how badly you want to look good on the outside, your head needs to be in the right spot.
It's a mental challenge than it is physical.
Choices Had to Be…
Every weekend I'd plan my meals, workouts and personal agenda. Becoming ruthless with your time and knowing what situations and events you should or should not attend helps to keep you on track.

Guess what? You'll learn the power of the "NO".
You just may have people in your inner circle who do not see your purpose for being healthy important enough. Yet, we are our own worst critic. It's not the number on the scale that matters, it's how you look and feel in your clothes this Summer!
It's Time to Get Excited And Happy This Summer!
Yet, to reach these goals and stay on track a plan is necessary.  Just like a roadmap or directions.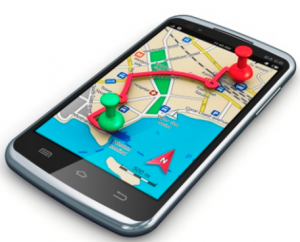 How do you know where you're going if you don't map out your course? Not going to sugar coat it, the path is a bumpy road. Nothing is ever a straight line from point A to point B. Life happens and it always will.
But just as you punch in directions from one destination to another in google maps, you are given a route. As you follow the course and make a wrong turn or take different turns, your course is automatically rerouted. But the most important thing to remember is to keep moving.
I found that the true test wasn't the end goal but how I responded to feeling defeated on some days where I had to reroute my course but kept moving forward even when I wanted to give up.
When you have an accountability and support system in place it keeps you on track.  It can become difficult, where some people just wont get it. I know this all to well. But it's your health and goal that counts.
Like so many of my personal success stories who have had amazing results with sticking to the program and getting the accountability and motivation they need to succeed….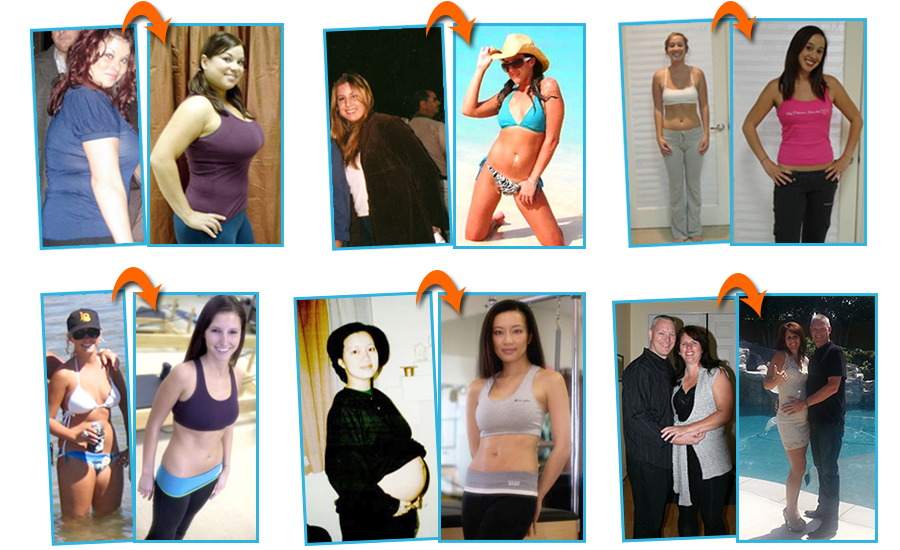 You don't have to go it alone…
If you've read this far, then you're ready to take Control, Get Healthy and Fit  for Summer!  Whether you're stuck in a plateau, want to try something new, Want A New Challenge or Start to eat healthier then read on my friend…
Here is the step-by-step guideline of how to Be Summer Ready….I highly recommend you take action and let me help you through the windy roads of confusion and frustration by joining my personal coaching program this summer…
For A LIMITED TIME ONLY….
Introducing the "4 Week Summer Makeover"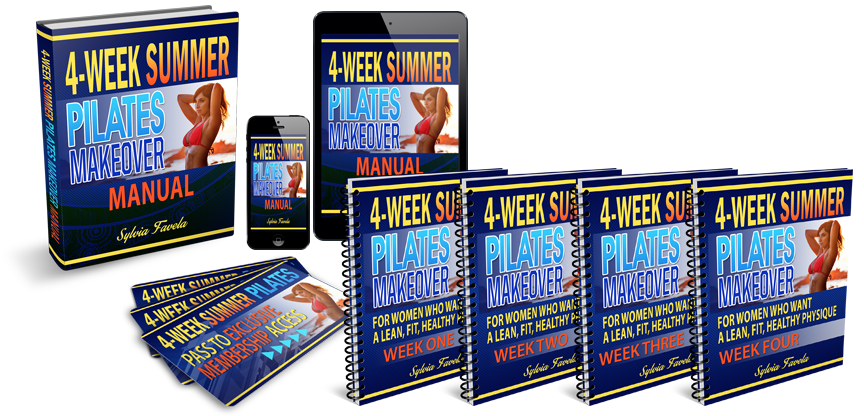 This program is designed specifically for those who want to…
* Get Summer Ready and Feel Confident all Summer Long!  
* Be Motivated and Inspired to Getting A Fit Healthy Body for Summer! 
*Who want to take that next step to greatness but need a hand in the right direction.
If you're ready to transform your body, while seeing your midsection whittle down then you are only a few steps away!
But first…
You must be prepared to follow a step-by-step plan that tells you exactly what to do each and everyday.
You must be prepared to submit nutrition logs so I can help you maximize your results.
You must be prepared to bring out the Version of YOU!
HERE's What's Included and How It All Works….
Get The Summer Makeover
—CURRENTLY CLOSED 

CURRENTLY CLOSED

This is a ONE-Time Payment – no recurring billing. All material is accessed through the membership site directly on the Internet.
My 30 Day Guarantee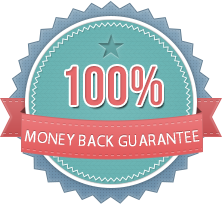 With such personal attention at a low price, you may be thinking that this program wont be backed up by 60-day full money back guarantee…and you would be completely –WRONG!
I stand by this program , just like many of my Pilates systems I know they work. They have worked on hundreds of men and women just like you so this is why I'm super confident with this refund policy.
I don't want you to have any excuses to fail – 'what if it doesn't work for me?", and what if I just don't get the technique down. It will work if you stick to it and do it. But I am still giving you up to 30-days to get your money back with no questions asked and no hassle. You have nothing at all to lose – not even a penny.
No one will be able to join the group after the program starts, so get onboard now and get your body moving now….
Frequently Asked Questions…
Question: What happens after I sign up? How do I access my login details?

Answer: After your purchase you will be redirected to a page with all the details where you will be asked to create a username and password to access the membership site. Plus you will send a request to be added to the Private FB group, I will individually approve all members, so don't worry if you are not instantly approved for membership.
Question: What if my schedule doesn't fit with the program schedule?

Answer: This is where it is nice that you can get direct access to me via private Facebook page – you can ask questions, tell me where you're struggling and get a point in the right direction.
Question: What if I don't have any equipment at home, do I have to go out and buy the bands or go to a Pilates Studio?

Answer: If you can go to your local fitness equipment store, or department store for the resistance bands, then you are all set. You don't need fancy equipment or a Pilates Studio to make the most of your opportunity.
Get The Summer Makeover
—CURRENTLY CLOSED

CURRENTLY CLOSED

This is a ONE-Time Payment – no recurring billing. All material is accessed through the membership site directly on the Internet.
(Visited 2,232 times, 1 visits today)