With tons and tons of fitness programs available it can become overwhelming and confusing at times to know exactly what program would be the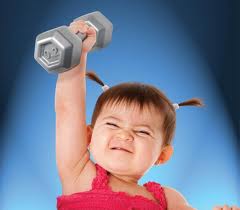 most beneficially.
You can ask yourself the basic question, "What are you fitness goals?" when you sit back and think about it for a minute, ask yourself "Do you want a temporary fix?" or "A healthy strong, fit body for life?"
I've tried lots of different workouts and programs and I love them.  There is a unique fitness program for everyone! It's all about what suits you the best. But most importantly that you stick with it.
I've seen the many habits of people going really hard with a fitness program for a few months then get burned out or they've gone on their vacation and they are back to their old habits or even still they suffer from injuries. Fitness is a lifestyle and shouldn't be for only a brief time.
Here is what's so important…."Stay Active!"
Do something you love whether it's going outside for a hike, swimming, training hard in a gym, Just do it!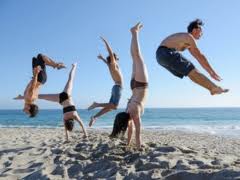 But, here's the thing…I'm going to let you in on a little secret, Do Pilates!
You see, the idea of perfect abs for women is slim, tight and pulls in the waist to accentuate the female form.  The female form is about elegance and beauty, and a fit midsection is one of the most important aspects of a beautiful female body.

For the ladies who have had children, after pregnancy the body has undergone a traumatic event.  The pelvis has shifted and the body's alignment is compromised.  The important factor to consider after birth is the pelvic floor.
A Pilates workout regularly recruits the pelvic floor to engage while performing core movements and in a Pilates workout you must engage the pelvic floor in every single move. you can find some great Pilates moves here.
And for the guys! Flexibility is a huge concern for men, this is mainly because guys tend to start earlier in age with doing sports and as a result their flexibility suffers. As time passes it results in severe low back pack, knee issues, and overall joint issues.  I've been hearing alot about this movie "Magic Mike?" my Pilates girls in class the other day mentioned it to me and about the big buzz about it,  I haven't seen it but from the movie trailers and pictures, they are agile, flexible and with lean toned abs.
We know how IMPORTANT a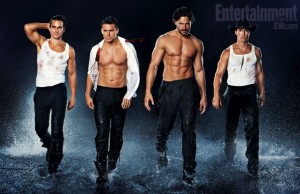 bdominal exercises are for strong ab development and for a strong low back. But some traditional exercises works the superficial layer of the abdominals.  The underdeveloped transverse abdominals are always forgotten about.
No wonder why these exercise are no where near as effective at trimming the waistline as are the exercises and techniques used in a Pilates Workout for forming a fit long lean body.
Working the transverse abdominals in a Pilates workout encourages the proper engagement of these muscles to achieve the cinched, tapered waistline and help to relieve low back pain.  In addition, Pilates helps to realign the body and strengthen the deep abdominal muscles to create a toned physique and ease pressure off the joints. I've put together a whole series of Pilates exercises you can benefit from right here.
We've seen in the media all the celebrities who use this technique to give them sleek sexy abdominals, is based on core strength and working these particular abdominal muscles for an overall long lean look. Now, I'm not saying to ditch your current fitness program, just incorporate Pilates in your routine.
It's a little known secret that professional athletes and celebrities have their team of fitness coaches that see to it that they always look great and are in tip top physical condition.  But, this little secret includes a Pilates Workout. So this doesn't mean that a sexy slim waistline isn't possible for those non athletes or celebrities.
And, the best part of all, Pilates isn't a temporary fix…It's a lifestyle, and once adopted into your life the benefits are amazing and a life long lifestyle of having a strong body from the inside out and outside in!  You can't go wrong with Pilates!
I've shared two of my  favorite Lean Toned Pilates exercises: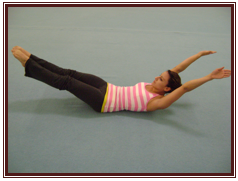 Ab Cincher
Lay flat on your back with your knees bent.
Keeping your pelvis still, pull your bent knees into your chest into table top position.
Take an inhale and lift your chest to your thighs, placing your  hands on top of your knees.  Exhale release your breath.
Inhale, straighten both legs out to a 45-degree angle and extend your arms straight over your head
(tip:  as you extend your arms take them as far back next to your ears)
Exhale, circle your arms around and draw the legs back into table top position, placing your hands back on top of your knees again.
Do 10 to 15 reps, 3 sets, rest 10 seconds between each rep.
Lay flat on your back with your knees bent and feet about hip  width apart.
(tip: use your fist and place between your knees, it'll put in the correct position)
Settle your upper back into the floor, allow the ribs to gently come down and towards each other.  As you do this keep the small space underneath your low back.
(tip: you don't want to flatten your low back out, it gives your body the false sense that your abs are in)
Firmly interlace your hands behind your head, placing your thumbs at the base of your neck.
(tip: use your hands as canopy and let your head fall heavy in your hands)
Exhale, lifting your chest towards your knees.  Keeping your Abdominals engaged.
(tip:  imagine as if your tying on a corset, you want to drawn the abdominals in not out)
Inhale hold the move, then exhale lower your chest back down to the floor.
Keep your pelvis still and draw your belly button in towards your spine.
Do 10 to 15 reps, 3 sets, rest 10 seconds between each rep.
To check out more Pilates exercises you can benefit from go here>> Pilates Workout Solution
I'd love to hear your feedback about the moves above, and if you are struggling with firming a specific area on your body let me know!
(Visited 477 times, 1 visits today)