I've been on this kick lately on upper body strength.  I mean I've been adding in some different movements to intensify my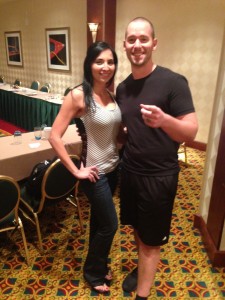 upper body workouts.  And, it was just in time as my friend Tyler sent me his upper body program and I'm loving it.
Believe me I get random workouts sent to me claiming to be the best but I'm picky when it comes to an authentic true upper body workout that actually works.
You see, my friend and functional training expert Tyler Bramlett has been quietly making his mark in the fitness industry for the last 8 years. And throughout that time he's come up with some unique concepts that few fitness experts I have ever met truly understand.
So… Why should you care?
Functional training is all the rage these days, with things like crossfit on the rise, everyone and heir mom is out there switching from boring bodybuilding routines to athletic training methods that we now know get better results!
But… And there's always a but… Many of these "functional" training systems simply don't have the pro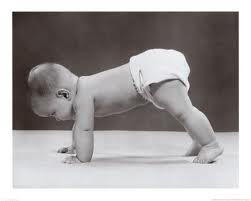 per program design to make sure you stay injury free. In fact I keep hearing from my high level friends in the industry all about the injuries they are seeing because of this functional training craze.
Because today Tyler is launching his brand new Warrior Upper Body System, which he touts as the greatest thing in upper body training since the barbell!!
Now that may be a bold claim, but Tyler has seriously addressed so many upper body training issues in his new program that I couldn't help but excitedly share them with you.
In his new Warrior Upper Body System he highlight's a step-by-step method to safely approaching functional upper body training so you can get awesome results all while staying injury free.
Tyler put together a workout for you to try, I just did this morning and you have to give this one a go:

Now you see why this got me so excited. An upper body training system that covers foundational form, dynamic mobility, flexibility, strength and stability exercises. A complete progressive guide to both bodyweight and weighted upper body training.
Although I'm a big fan of no equipment, Tyler incorporated both with and without equipment. So if you have equipment handy you can dive right in, and if not you have your body weight to use as resistance.
So if you looking for more fun and effective upper body workouts just like the one above in the video, I've got your covered, head over to ==>  Upper Body Workout.  Tyler has his new system available this week.
(Visited 478 times, 1 visits today)