It's Friday, and for many people in the USA  it's a long holiday weekend.  The freeways are packed right now with everyone going out of town either to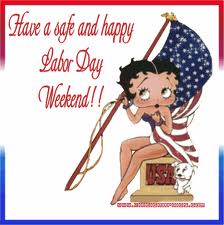 Las Vegas, Lake Havasu to name a few.  It's the last summer holiday where everyone goes CRAZY WILD and eat up a huge array of bar-b-que food and of course a couple of cocktails.
Of course it's all fun but I want to make sure you get your Pilates workout in before you head out for a wild weekend.  Just last night my roommate decided it would be fun to miss her workout and head out to the river.  Now my roommate is a crazy and funny girl who lives life to it's fullest.  She's single with no kids and enjoying every minute of it but she teases me that I'm far to disciplined and it's ok to miss a workout here and there.
I had a little chat with her about the importance of staying fit but she playfully argued with me as she started putting her swimsuit and a pair of shorts in a bag, she was ready to hit the road and have a crazy time at the river.  Oh I forgot to mention this was all while I was writing up a new Pilates Fat Loss program at 11pm at night.
She promised me she would get back into her workout routine starting Monday, well I said I would hold her to it.  Even if it's taking Rocky for a walk outside, she teases him all the time but how can you not love little Rocky.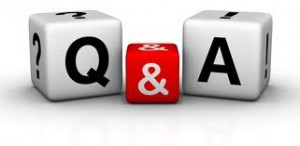 But now that I completely went off on a tangent  let me get back to what I really wanted to share with you our "Friday Q n A" day! Today's question is from Tammy, she struggled constantly with severe neck pain from years of incorrectly working her abdominals.  This is one of the main reason she came to me and wanted to start Pilates. She wanted to try workouts at home and asked me how she can avoid getting into her neck when I'm not there correcting her form.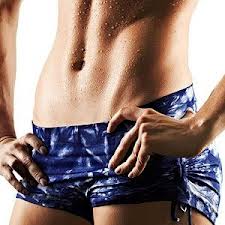 Besides low back pain,  I would say neck pain is right up there with being the most common complaint from people . I see so many people at the gym tugging and pulling on their necks and forcing 100's of situps.  I can say eventually they will for sure have the abs they want with proper diet but there can be some serious long-term side effects of treating her body is such a brutal manner.
I see people pulling aggressively behind their neck and thrusting their head forward, that is painful! No wonder you end up with headaches, neck pain and tight shoulders.  You don't need to be feeling that pain, it's unnecessary to feel that pain and not proper form by any means. We are only given one body so let's make sure we take care of it because we can't exchange it for another one….
I put together this little quick Pilates ab exercise where I show you how to avoid neck pain and really target your abs.
Let me know what you think about it and if you are having any challenges with any particular workout let me know and I will guide through to a solution.
Have a great Labor Day Weekend, be safe no matter what you do!  Make sure to stay tuned for next week, I have a special treat for you…
(Visited 57 times, 1 visits today)