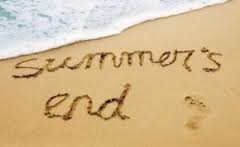 It's already August and for many this means the days of summer of coming to an end…and it can only mean one thing.
School's about to start again!
That means I need to get a move on and get all the school supplies ready for my son, a fourth grader now! Time flies by far too quickly.
Sometimes we put things aside and say oh I will get to it.  Or you don't feel it's important enough to get it done.  Well if you wake up every morning and feel the same pain in your back, hip, knees, neck, what are you doing to get rid of it?
Our bodies will constantly remind us if we are cruel to it and don't take care of it.  Sure you can ignore it, but where will that get you?
Have you ever experienced the gas light go on in your car? (I have, actually it just went on as I drove up to the studio, lol) You know you have to stop at the gas station to fill up again or you will end up stalling somewhere.
This happened to my friend, she saw the light go on but figured she can still push it and not stop.  What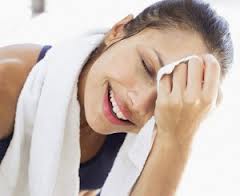 happened next? She stalled on the freeway on the left lane, the busiest lane of them all during heavy traffic hour and in So. Cal when it's traffic time it's bad.
So what does the gas light in your car have to do with anything you may ask? Your body will tell you, sometimes yell at you when you are neglecting the little warning signs. One of the problems I see is too many people getting hurt and just keep going and ignoring the signs.
I get so many questions in my inbox about Pilates and if it's good for them because they've either hurt themselves in the gym at a boot camp, running or other activities.  So I wanted to share a few of the questions I received with you.
Q: Is Pilates a real workout?
A: I seem to get this question pretty often.  Yes, it is a workout.  It's sometimes confused as being only a stretching exercise. Although Pilates does require stretching and flexibility it is a full body workout.  Pilates exercises recruits the muscles in the entire body to work all at the same time.  You'll feel muscles you never knew you had.  The number one excuse I hear from people is they want to try Pilates but aren't strong enough. You don't need to be strong to start doing Pilates, you just need to start! The strength comes in time and after all , It's a full body resistance training!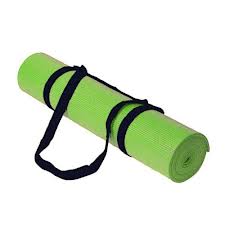 Q: Don't I need equipment to get a good Pilates workout?
A: Absolutely not! at the very least you can use a mat if you don't want to be on the floor.  No fancy equipment is needed, Pilates exercises are designed to be done on the floor.  However, if you want to take it a bit further you can go to a Pilates Studio and take private sessions on equipment.  But to make it super convenient for you, it's easily practiced in the comfort of your own home. 
Q: Why is Pilates the first go to exercise after getting injured?
A: Many Physical therapists use Pilates as their go to rehabilitation regimen.  I first was introduced to Pilates after a knee injury, I was a runner and over time fluid filled my knee and I woke up one morning with both knees completely swollen that I couldn't move. I had to put ice packs on them all day.  It was painful and I was only 18 years old.
I was devastated when my orthopedic doctor said I couldn't run anymore.  He sent me straight to a physical therapist, and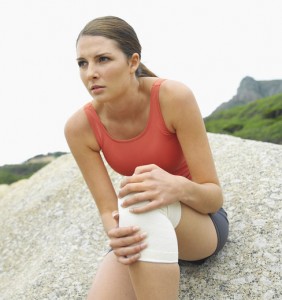 that's where it all began.  Pilates exercises prevents unnecessary strain on the joints to build a strong toned physique. 
I strengthened the muscles that supported natural pressure the knee sustains everyday.
When you suffer from an injury, either playing sports, in the gym, from an accident, etc. A physical therapist and doctor will recommend for you to do exercises that strengthen the muscles around the injury and for the whole body.  It's no wonder that Pilates is the go to exercise after suffering from an injury.
Many of my female clients come to me with hips problems, they are off balanced with one hip higher than the other.  It's usually from other fitness workouts that put to much stress on joints with no regard to form. Some experience serious pain and discomfort because of this.
After a Pilates workout it alleviates the pain and puts the body back into alignment so it functions properly.
Pilates is an ongoing practice, it's important to continue a regular regimen to relieve strain and stress in the body which is the benefit while the next best benefit is a toned, lean, strong body.
Be good to your body! Don't get me wrong if you absolutely love the workout you are doing keep doing, but throw in some Pilates to counter balance and protect your body.
Let's face it…we can't go and exchange our bodies for a new one.  So…take extra care of it!
(Visited 53 times, 1 visits today)