It all started when I got to the airport.  I was on my way to Calgary, Canada to celebrate my very best friend Shawna K's 50th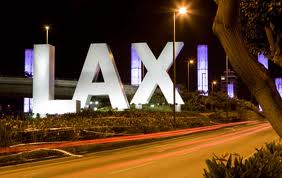 Birthday.  Flying out of Los Angeles Airport is always an adventure and this one was no different than the rest.  Luckily I took a picture with my iphone of where I parked my car.  In case you haven't been to LAX, it's pretty crazy and if you forget where you parked, well you're out of luck.
On my to my terminal and ready to check-in and my confirmation number wasn't working, turns out I was at the wrong terminal. So I jumped on a shuttle to go all the way around the airport in a circle to get to the other.  Good thing I packed light.
I got through security and only had a few minutes before my flight was boarding.  Good thing I packed these healthy snacks to keep me full throughout my long haul to Canada.  Always have to be prepared…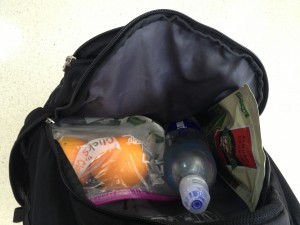 My list of Easy Snacks On The Go:
2 – Navel oranges
1 – Bottle Water
1 – 50z. bag of May's Almond Crunch
2 – Ziploc baggies – each filled with 1 scoop protein powder, 2 scoops glutamine, 2 scoops BCAA (amino Acid)
1 – Fresh N'Easy Eat Well To Go Cups – High Five Oatmeal
I pour the entire contents of 1 ziploc baggies into the Fresh N'Easy Oatmeal and asked the flight attendant for some hot water, I instantly had a filling meal.
However, this gal sitting right beside apparently was getting hungry watching me eat my food, so she dug into her bag and pulled out a big package of triple stuffed Oreo Cookies paired with a bottle of Coca-Cola.
Oh My!  But it got even better when the guy across the way opened up his bag of fast food french fries and greasy hamburger.
It's quite simple actually, be prepared…The cost of buying food in the airport is far more expensive than bringing healthy meals with you.
But…my adventure only got better.  I arrived in Calgary and quickly got off the plane and went through customs, well at least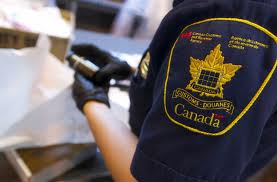 that's what I thought.  I was questioned by the first customs officer of my purpose in Calgary, I answered politely and she advised for me to go thru behind the glass wall.
That's when it all happened! the Pilates shake down…
This customs officer began to ask more in depth questions, what I did for work in the states, why was I in Calgary, Is there going to be a big party for my friends 50th birthday, where is my itinerary, what's the address of house I'm staying at, have I ever been fingerprinted.
I for sure thought I was about to be taken to another room and searched.
FINALLY!  she let me go, I seriously didn't think I looked shady in workout attire and Uggs but to the custom agents I was a looked a little shifty.  Go figure!
Shawna thought it was pretty funny that I was detained and so did I, and she found it extra funny when she worked me extra hard at the gym the following morning. I was a trooper, I hung in there after the HIIT workout I did with her.  It's a good thing I've got Pilates on my side when it comes to these intense workouts.  I do love them even though I was a sweaty mess.
This was Shawna's way of welcoming me to Calgary! 
"House Guest Workout…"
5 rounds for time, 1 minute work, 15 second transitions
Jump Rope
Burpee Pull-Ups  (these are insanely great!)
Squat
Single leg deadlift

It was a good thing I've the endurance from doing Pilates to finish all the rounds. But I will repay the favor with a Pilates routine for Shawna tomorrow.  She loves and hates it!
(Visited 63 times, 1 visits today)