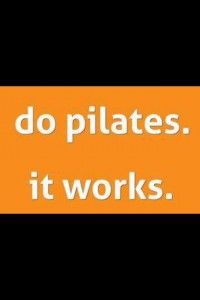 I may just go off on a bit of a rant here.  Time and time again I hear, "Pilates, that's easy it's all stretching". That just makes my skin crawl! Don't get me wrong Pilates workouts are designed to stretch your body but that's not what it's all about. Most Pilates Instructors would agree Pilates is a challenging, intense and hard workout.
Most people discredit it because it's a "Dancer's workout".  Well that was true years ago when the majority who practiced Pilates were mainly dancers and professional acrobats.
Pilates is commonly practiced in physical therapy facilities.  Think about this for a moment, you have an injury and you go to a doctor and whats the first thing they tell you to do? That's right, you have to strengthen your muscles around the injury without putting unnecessary pressure on your joints. And what is that?  That's right Pilates!
Pilates workouts has been the trend for a couple years now, most people thought it wouldn't last but it did. It's not a fad workout, it works! Pilates exercises requires body awareness and full control of your body.  I'm still surprised with how many people I help when they first come to me with zero sense of body awareness.  But it's not their fault.  Most fitness workouts don't teach awareness of the body, they teach to pick up a heavy weight to make you feel like you are working out, and then do an excessive amount of reps to fatigue the muscle. Sound familiar?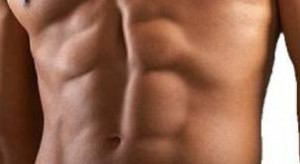 When I'm in the middle of teaching one of my new Pilates members how to engage their muscles, the look of surprise and amazement comes over them.  It's an incredible feeling when they tell me how much stronger they are feeling and seeing the results. Pilates strengthens your body like no other workout mainly because it forces you to connect and work muscles as a whole not individually.
I've been putting my Pilates program to the test recently, I looked for someone who was in great shape. So I asked my friend Bj Seeley,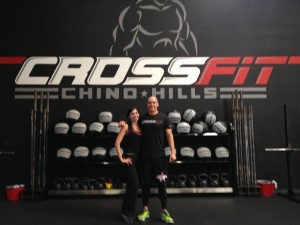 the Co-Owner of CrossFit here in Chino Hills who agreed to let me put him through a series of Pilates exercises.
He was excited and said I would wreck his abs (he's right!), he mentioned how weak his core is. Being in the great shape that he's in,  his response didn't surprise me.
Bj wasn't always in good shape, back in 2007 he weighed in at 260 pounds, with the desire to get in shape he hired a trainer, although he lost some weight it wasn't fun.
Bj was on the right track to losing the weight but in 2008 he trashed his ankle resulting in surgery. For two months he stop everything, not a favorable outcome.
He continued on to say his friend owned a Crossfit and would help him get in shape and make modifications to his workouts. Sure enough he took him up on the offer. It wasn't until 2009 when he was cleared by his doctors from his injury and was able to really take his fitness to the next level.
Bj is always up for a challenge and a good workout. He tells me "It's all about finding weaknesses and making them strengths", That's one of the reasons why his passion for Cross Fit and his members is so strong.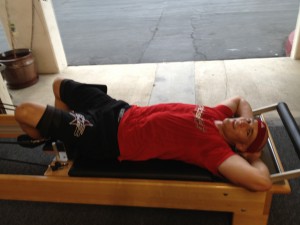 Within the first few minutes of Bj's workout with me he was feeling it deep down in those core muscles, and a sweaty mess!  He knew it would be a hardcore workout for him but with his background with Crossfit he's adapting to the Pilates exercises.
The Pilates regimen so far has helped Bj stabilize on his Olympic lifts which require a strong core. Pilates targets the weaknesses in the body and drastically strengthens them.
All sports are different and require a variety of strengths to perform a particular activity.  However, regardless of what you are doing, having a strong core is the foundation of a strong body.
Whether you are a hard core strength athlete, a gymnast or a mom, it doesn't matter.
People are still shocked when I tell them I work with Bj on his core strength, he is in great shape but as I mentioned before it's all about that core work and working the body differently.
This week my Pilates girls have been bringing in their significant others, it shocks them. No matter how big or fit someone is Pilates is a tough and an intense workout.
Now, since I've been working with Bj, (which btw, his abs are sore for days) it was only fair that I try his CrossFit workout.  I'm always up for a challenge and it's been fun, being mindful of my injuries, Bj has challenged me thus so far.
Luckily I have Pilates on my side and the muscle endurance to keep going, gotta Love how Pilates Works!  It's the hidden secret to endurance, strength and a tight fit body!
It's only the beginning of Bj's progress and my adventures with his challenges! so stay tuned….
(Visited 315 times, 1 visits today)