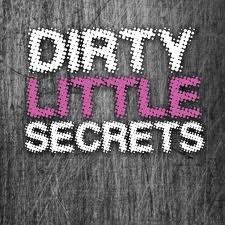 What's this secret you may be asking, right? It's been talked about in the Pilates community and those that do Pilates with me on a daily basis know what I'm referring to.  Mainly because they have experienced it themselves, some more openly than others and will voice their experiences while my other girls quietly nod their head in agreement.
Over the past 12 years of instructing Pilates and helping hundreds of people get in great shape and strengthen their bodies, there is one experience especially for women stands out the most.
A client of mine, Sherry, came to see me regularly every week.  She did not miss a days workout with me and if she did it was only because one her two kids was sick.  Now Sherry was no stranger to working out, she came to me after years working out with a personal trainer in a gym.  She quickly became addicted to Pilates, even though it took a little time for her to understand how to make the connection with her whole body.
Quickly Sherry could feel her muscles on her legs and arms become stronger, tighter and leaner.  Her muscle endurance increased and her physique was taking new form, more of a dancer like form.
But, here's where it gets exciting.  One day on our regular Pilates sessions she stopped in the middle of her workout and said, "Can I ask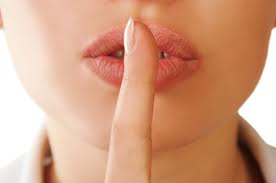 you something, it may sound a little silly but something has been happening lately".  She held my attention and although I should be surprised and curious to know what she was about to ask, but I already knew what she was going to say.
She said, "Lately my husband says everything way down there is tighter while having sex and it feels so different and good, it's the Pilates isn't it?"  Sherry had the biggest grin on her face and was glowing.  It was like seeing your best friend in high school fall in love with her first crush on a boy.
Yes, I said to Sherry. The specific Pilates workouts we do helps to strengthen the pelvic floor.  The pelvic floor acts as a hammock of muscles that connect at the pubis bone at the front to the tailbone. In other words it supports the bladder, reproductive organs, and rectum to name a few.
Pilates I like to call it is the foundation (powerhouse) of the body.  Pelvic action involves the hips, butt muscles, deep abdominal muscles
and increases mobility in the hips and pelvis.  Making for a a full range of motion while in the middle of having sex.
So, as I continued to explain to her that the deep breathing and the ongoing engagement and contraction of the pelvic floor muscles accounts for the wonderful feeling her husband has been feeling.
But, she didn't stop there.  Now the flood gates were open and she continued to poor out all of her experiences.  Sherry said her orgasms have been stronger and she was able to reach them easily and can control them.  She was giggling again like a high school and I too found myself giggling.
Again I explained how the functional moves we do in every Pilates sessions attributes to the new found experiences she was having and continues to have in her body.  "I feel like I have a new body!" said Sherry.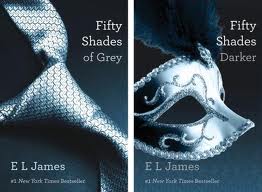 Sherry isn't the only one who's asked me this question, just recently I was having a conversation with one of my Pilates Girls at a salon, it was three of us talking about her experience and how my Pilates workouts have helped tighten her pelvic floor muscles, well the group of 3 of us grew to group of 6 ladies all huddling over each as I talked about how powerful and functional my Pilates program really is.
Since we where on the subject of a tight pelvic floor and sex, the conversation continued on to "50 Shades of Grey", I still haven't read that book but the girls all fill me in on the details.  Sounds interesting enough.
Now that I went off on a tangent let me get back to what I was saying…
Doing a Pilates ab workout is very different than doing a sit up.  The method of holding your muscles is extremely different, this is why the pelvic floor and deep abdominal muscles (the CORE) get so strong with Pilates.  It really doesn't compare to any other ab workout.  It's no wonder you see fitness professionals incorporate a variation of Pilates ab workouts to their routine.
Here's a quick video on a basic Pilates Ab move to strengthen the core and most importantly the pelvic floor!

If you are curious and want to give Pilates a go and experience something new and fun, click on the
link below for more workouts, I've got you covered.
>>Grab Your Copy of the Pilates Full Body Workouts<<<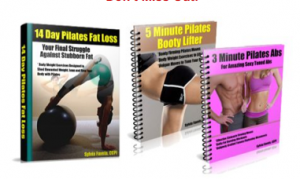 (Visited 821 times, 1 visits today)