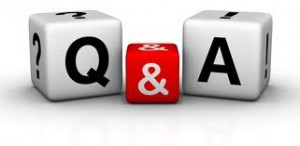 This's Q n A will hit home for many.  I've received a heartfelt email from Tracy, she's been challenged with a busy life, can't find the time to get herself healthy, can't stay active to keep up with her kids and she continued to list all the reasons why she just can't do it. Which brings me to her question…
Questions: "I just want to have the stamina and more energy to stay active and be able to keep up with my kids and not fall apart or injure myself again?"
Answer:  "Here is some tough LOVE! so bear with me…"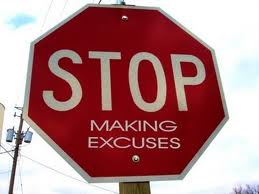 Excuses….Excuses….Excuses
I've heard them all!  Let me list a few, some may just resonate!
1. I went to bed late
2. My kids have practice
3. It was a hard day at work
4. I'm so stressed right now
5. I'm trying but something always comes up
6. I needed extra sleep
7. I couldn't wake up
8. My alarm didn't go off
9. I have to go to the grocery store
10. I have to get my hair done
11. I have to get my nails done
12. Work is just so busy
13. I don't have time
Do any of these sound like you? I'm sure you have used these excuses at one time or another.  I'll admit I have used a few excuses in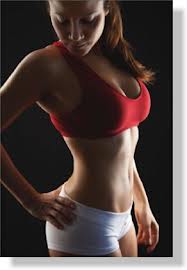 my time but I quickly learned there aren't any excuses.
HOWEVER!  I totally get it should a family member is ill.
What happens should you fall ill and be subjected to make your days full of doctor visitors and pill pooping because you didn't take care of yourself?  Kinda harsh but it's true.
I hear these excuses time and time again, everyone wants to be healthy and get in shape but right away the list of excuses begin to take place.  It breaks my heart when I know and see someone who wants to really get healthy and they come up with road blocks.  It's self sabotage!
We only get one body, we have the choice to either take care of it and treat like a luxury car or treat it like dirt and feed it poison and maintain it badly.
You can wake up every morning, jump out of bed and be ready and healthy to stay active with our kids and friend. Or you can wake up wish and hope you can make it through another day.  What is your choice?
Now that I've gone off on a rant here on excuses and I've got that out of system let me say this…If you can't get to a fitness studio or a gym for whatever reason that is OK!  There are plenty of systems and programs you can do right at home.
This is the number Question and concern!
The greatest benefit of Pilates is you can do it at ANYTIME..ANYWHERE!  You don't need to jump on fancy equipment if it's not readily available to you.
Body Weight exercises effectively kick starts your metabolism, uses your own weight as resistance.  You won't bulk up with body weight exercises.  Look at gymnasts, they have strong toned bodies all from body weight movements.  Take ballet dancers, all movements are body weight and their physiques are lean and long sculpted muscle definition.
There is much truth to Body Weight movements. Pilates is based all on Body Weight Movements, each and every Pilates exercises requires the use of the entire body to work as a whole.  These exercises targets the deep abdominal muscles that will help strengthen the body from the inside out.  While at the same time sculpting a toned physique.
Now if you don't have a studio you can walk into or you feel intimidated and would rather do it at home the good news is your CAN! All you need is a mat and an effective Pilates workout series.
As I mentioned, Body Weight exercises is highly effective to reshaping the body, but I haven't mentioned the best part of all! You don't have to take hours and hours of working out.  You can do an effective Pilates workout in 10 to 20 minutes!
I would agree with my Pilates guys and gals when they say I'm a bit of "Drill Sergeant" I'm meticulous with each move, if you are going to spend time away from a busy schedule with me, I'll ensure you are getting the most of out of your time.
Try this workout at home ==>
Whether you are in the studio with me getting your Pilates Sweat On or at home with my follow along workouts I give you online, there is no excuse.
You wouldn't want to tell your kids you can't play with them or cancel plans with friends because you feel out of shape and sick!
How was that? Share, Like and Comment Below!
Want me to be your private Pilates coach? CLICK HERE TO LEARN MORE
(Visited 239 times, 1 visits today)