Cardio is boring, there is nothing more boring than to jump on a treadmill or a stationary bike and go for what seems to be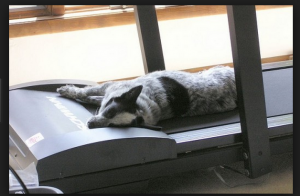 hours to only notice you've barely broken a sweat and you've waste more time than you should have.
But what's best?, what cardio should you be doing to get the most out of your time exercising and feel like you've just walked out of the shower drenched in sweat?
There's a new 4 minute addiction that's taken over and it's proven to be BETTER than 30 minutes of normal, boring cardio.
As a matter of fact, Canadian researchers at Queen's University tested a workout using a workout "finishers" style of training against long cardio. (Reference: Appl Physiol Nutr Metab. 2012 Sep 20.)
22 college-aged women did 4 workouts per week for 4 weeks in one of three groups.
Group A: did 30 minutes of treadmill running at 85% max heart rate
Group B: did 8 rounds of 20 seconds of a single exercise (burpees, jumping jacks, mountain climbers, or squat thrusts) with 10 seconds of rest between rounds.
Group C: did nothing (they were the non-training control group).
Results: both training groups increased their aerobic fitness levels by the SAME amount (about 7-8%)
That's right, the short workout finishers (of ONLY 4 minutes) worked just as well as 30 minutes of cardio!
Shocking, Yes, but that's not all.
ONLY Group N, the workout finishers style training, also increased muscular endurance in common exercises like chest presses, leg extensions, sit-ups, and push-ups.
And finally, this intense but brief training method used by Group B also resulted in greater overall workout enjoyment.
Enjoyment is obviously a key to consistency when it comes to exercise otherwise you'll never follow through.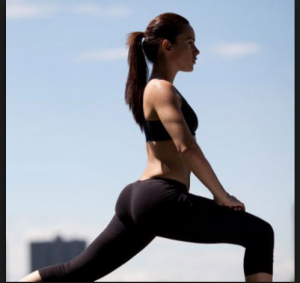 The Canadian Scientists concluded that "extremely low volume bodyweight interval-style training" will boost cardiovascular fitness just as well cardio while giving you BETTER improvements in muscle endurance.
All in inly 4 minutes!  Not to Shabby, right?!
So, what was the EXACT protocol that helped these people get shocking results in just 4 minutes?
It's called Metabolic Stacking from my good friend Mikey, who's lost 105 pounds using this brand new scientific approach. And best of all, you don't have to change what you're currently doing!
Just plug in Mikey's "Finishers" with your favorite workouts to double your results…
Now you can try one of Mikey's Metabolic Stackers in the video below…
This is set up as a 5 minute AMRAP (as many reps as possible).
All you need is: Small Medicine Ball, Dumbbell OR Just your own Bodyweight….
Summary of the Mikey's workout…5 minute AMRAP, 3 reps on each side.
*Goblet Switch Lunge – 3 reps on each side
*One arm switch push up – 3 reps on each side
*Skater Hop – 3 reps on each side
Adding Mikey's Finishers as the end of any workout is bar far the best way to top it all off and get the most out of your workouts. You can grab more of Mikey's Finishers by grabbing his newly released Workout Finishers Program HERE.
(Visited 574 times, 1 visits today)