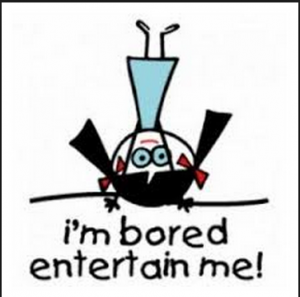 I've got a confession to make.  I have zero attention span, I lose interest quick if the workout I'm doing is boring or doesn't keep my attention.
When I'm really into a workout routine I zone out and only in the moment, I don't think of anything else.
It's my personal getaway time. But, if I get caught up in something that's boring, with interruptions and takes too much time, I'm out!
So, I've been using my new little piece of equipment here, it's costs less than $20 bucks and I sweat like a pig in a matter of minutes. But the best part is that it's FUN!
I have adopted my besti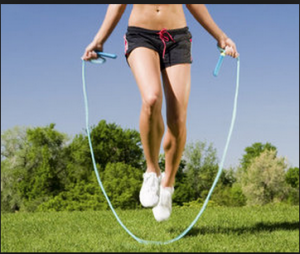 e Shawna K, passion for jump rope.  I wouldn't be surprised if she does a jump rope with a pull-up of some sorts.  She's pretty dang amazing with the jump rope.
But here is why in my opinion jump roping is perfect and a MUST!
* Carry it anywhere and do it where ever
* Improves your endurance
* Improve your agility
* Hit all major muscle groups (this will set your body up to burn more calories well after the workout)
Watch the workout video below, it's  Part 1 of my Jump Rope Adventure.  You've heard me mention this previously but I'm a bit clumsy with the jump rope, I tend to whip myself and double hop.
You are in for a good chuckle >>>
==> CLICK HERE for more FUN Jump Rope Workouts for ONLY $9 Bucks!

A summary of the workout above: 6 exercises -30 seconds of work, 10 sec rest Total of 4 rounds
Freestyle Jump – 30 Second
Side to Side Jump Rope – 30 seconds
Squat – 30 seconds
Plie Jump – 30 seconds
Fire Hydrant Left Leg – 30 seconds
Fire Hydrant Right Leg – 30 seconds
NOTE: The next page reveals more fun cardio workouts with one simple tool, that's right "Jump Rope"