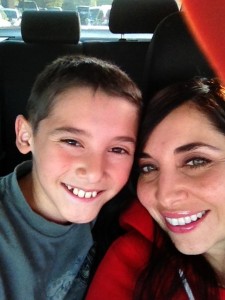 One of the most gratifying experiences in my life was being pregnant.  I enjoyed feeling the baby move around and kick and seeing him push his feet and hands up against my tummy.
But what I was disappointed about back then was all the misguided information on having a healthy pregnancy. I'm often asked what should I eat and do while pregnant and right after especially when breastfeeding.
After six-months of extensive research, I sought out the expertise of  Flavia Del Monte, a fitness trainer and nutritionist. I'm excited to announce the release of
 her All-Belly Pregnancy; the FIRST & ONLY Step-by-Step Exercise, Nutrition 
& Supplement Guide that is highly specific to all three trimesters.
You see, Flavia is expecting her first baby and out of the same frustrations I had and I know many moms do out there) with all the misguided information of how to eat right and exercise while pregnant, she created All-Belly Pregnancy.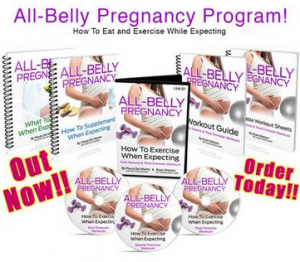 As an expecting mom-to-be, this entire pregnancy program was designed 
to keep Flavia's baby in growth mode and out of defense mode, which is critical 
to having a healthy pregnancy and better baby. 

 Plus, the All-Belly Pregnancy Program will ensure you carry your pregnancy 
weight with ease, conquering the physical challenge of labour, and hat you bounce
back faster and easier to your "Hot Momma" body!
And like I mentioned above, the number one frustration when being pregnant is what to and not to eat. Below is an article from Flavia where she explains what the the worst foods for pregnant women are.
3 WORST Foods For Pregnant Women 
By Flavia Del Monte 
Many women believe the idea that being pregnant means you can eat whatever you want. The fact is nothing could be further from the truth.  Not only is bad food still bad for you, but when you're pregnant, it's also bad for your baby.
Sometimes, the effects on your baby are even more serious. This is clearly true when it comes to sweets made with sugar, artificial sweeteners and high-fructose corn syrup.
Everything you eat is used to feed your baby. That includes not only the nutrients but the additives, genetically modified cells and other components that can have a huge impact on your unborn child.
During your pregnancy, you need to be eating a diet of whole (preferably organic) foods that contains plenty of protein, carbs and healthy fats.  You can still enjoy sweet treats very moderately, but most of the sugar in your diet needs to come from fruit. Here's why.
Sugar
Eating sugar wreaks havoc on your body in several ways. When you eat sugary foods, only a small portion of that sugar can be used by your body for energy. The rest languishes in your bloodstream, raising your insulin levels to dangerous heights.
Unfortunately, sugar is addicting and you'll end up eating more, which creates a vicious cycle that is known to lead to obesity and gestational diabetes. You're not the only one who might be impacted, though. Excess sugar and excess weight gain during pregnancy can lead to a dangerously high birth weight for your baby and also make him or her a higher risk for Type 2 diabetes later on. When you need a sweet treat, reach for a piece of fruit, take a walk or read a good book until the cravings pass.
Artificial Sweeteners
The labels on foods containing artificial sweeteners will tell you that they're safe to eat. So will any number of studies that you can find. The problem is that most of the funding for those studies comes from the companies that make those artificial sweeteners. If you read independent scientific studies, they'll tell you something very different.
One of the biggest dangers of eating artificial sweeteners when you're pregnant is that they interfere with the baby's ability to regulate his own blood sugar. Artificial sweeteners cause a false insulin response, confusing the baby's own hormonal balance and creating an over-secretion of insulin.
Aside from that danger, there is the fact that when you ingest artificial sweeteners, they rob your body of much-needed calcium; calcium that you need for your own bone density and bone health but also for your developing baby.
Artificial sweeteners are known to cause:
Fibromyalgia symptoms
Spams
Shooting pains
Numbness in legs
Cramps
Vertigo
Dizziness
Headaches
Joint-pain
Depression
None of those things are what we want for ourselves or for our babies.
High Fructose Corn Syrup
Back in the 1970s, Japanese researchers figured out to separate fructose from corn. Basically, fructose is a highly concentrated form of the sugar that occurs in corn. The reason for creating this process is money. It's a much cheaper way to sweeten foods and therefore make a higher profit. Because it's so highly concentrated, fructose is also terribly addictive.
It's the same principle as cocaine and the coca leaf. Coco leaves are actually very good for you, but when you ingest their properties at a hugely concentrated level, they're horrendous. They're also incredibly addicting.
When you (and your baby) ingest high fructose corn syrup, the impact on your body is very much like that of cocaine. In other words, it causes a very quick and very sharp increase in energy, but then drops you right back down, almost as fast. Your response? Get some more.
You wouldn't feed your baby cocaine; you shouldn't let HFCS anywhere near him or her, either. This is one of the most important reasons to avoid processed foods.  Almost everything contains HFCS, even foods that aren't sweet.
As long as you avoid processed foods, read the labels very carefully when you do eat something processed, and base 95% of your diet on fresh, whole foods, you can still have fun eating for two, without worrying what you're doing to yourself and your baby.
If you're tired of vague, confusing and contradicting  pregnancy information that is often outdated and unsafe, be sure to pick up 
a copy of Flavia's brand new All-Belly Pregnancy Program for $50 OFF. The price doubles tomorrow at midnight:
==> $50 Off All-Belly Pregnancy + FREE Fast Action Bonus

 
Researching and organizing this program has been Flavia's
personal project the past 6-months and after reviewing the entire program, I'm confident it'll be the
best decision you make towards an all-belly pregnancy
Plus, when you order today, you'll receive How To Cook When Expecting, 15 Meals in 50 Minutes – a bonus that is worth the price of the program alone and will soon be a stand-alone program for $47-$97.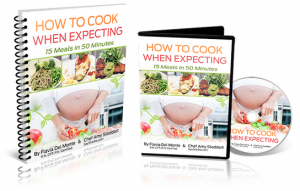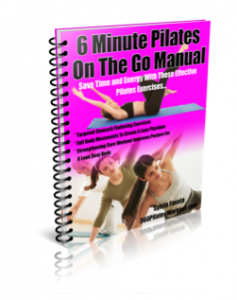 P.S. I have a Pilates gift for you when you grab Flavia's All-Belly Pregnancy, the "6 Minute Pilates -On the Go Manual" as a busy mom squeezing in a Pilates workout helps. Just send me your receipt and I will get it to you right away.