It's the beginning of a new week and many are starting back at work and the kids are heading back to school. I'm going off the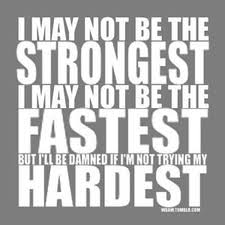 topic of Pilates today and talk about something that without it makes it difficult to achieve.
What I'm talking about is MOTIVATION and GETTING TO IT !
How many times have you caught yourself gazing at a hot looking pair of shoes, a new outfit or looking at the scale and wishing you can change the weight instantly?
It's easy to say I'm going to start a new workout today, or I'm going to start taking my lunch to work today.  With the best intentions you stick to it and slowly you stop completely and you are back at square one.
I want to share something with you that my mentor shared with me just the other day. "Be Relentless", commit to what your doing and what you want out of life!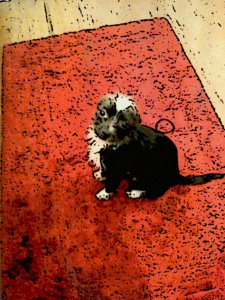 Take Rocky for example (my little 3 pound Chorkie) he is so little but he has no idea how small he is.  To him, he sees himself as a  "Big Bull Mastiff.
I rescued him from the dog pound two years ago, they found him rooming in an alley looking for food.  He was all skin and bones when we brought him home.
He walks with confidence and stands up to these big dogs but then turns around and showers you with love.
Rocky is relentless, when he decides on something he doesn't let anything stand in his way.  One day I put a baby gate to block him from getting into my bedroom.
I left to run errands I came back and he was lounging on the couch.
He climbed over it and muscled his way over the gate.  So I figured OK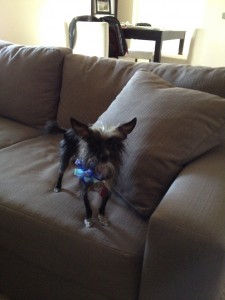 , I will put up a higher wall…I pushed a square bench up against the door (the height of my knee) then I put the baby gate above that.
There was no way he can get out of there.
So I leave for less than one hour, I come back….
There he is lounging on the couch again… He wanted to get to the couch and he did what it took to get to it.  Nothing was stopping him.
Here is this little 3 pound dog doing whatever it takes to get what he is after.  He's relentless.
These are only a few of his little determined actions of going after what he wants.
Rocky comes with me everyday to the studio, the studio mascot. He starts his day by greeting everyone then heads over to his little carrier where he sleeps comfortably, but he maneuvered out of it today and ran into the studio during class…more on that story on another day.
What's the point to this whole story?

Important life lesson…
Take it from Rocky….And ask yourself:
….What stands in your way to reaching your goal?
…How will you know if you don't try?
Big or small take the steps to get to it and make it happen. 
(Visited 157 times, 1 visits today)