Thanksgiving is only a week away but it's already chilly here in Chino Hills and since it's colder outside and we're

not accustomed to cold weather we all head indoors to keep warm.
But there's always a downside to colder weather.  Yes, you guessed it right, no one wants to leave their cozy warm houses and head out to workout.  It's a better idea to cuddle up on the couch and start eating everything in sight, right? Totally wrong!
Holidays are always the excuse to lose control and stuff yourself with bad food choices.  It's that same mindset, I will eat what I want and start all over January 1, 2013, the dreaded #1 on everyone's list as their New Years Resolution.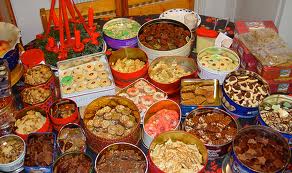 Don't fall into that trap, take control of your fitness goals before the beginning of the new year.  Let me break this down for you in the most simplest terms.
January 1, 2013 comes around, the big box gyms are busting at the seems from January to the end of February with everyone trying to stick to their New Years Resolution. Which brings me to today's Q & A…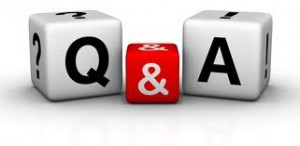 **************
Question:  How do I not fall into the trap of starting a fitness program I end up stopping?
How many times have you said that to yourself?  You start off by packing your gym bag at night,  you put it in your car head on to work.  You figure as long as you have your workout clothes with you then you will exercise.  Well let me say no not exactly.
**************
Answer: Make it FUN And YOU HAVE TO WANT IT BAD ENOUGH!
Let's face it, life happens and we will be tempted by veering off course and side tracked to miss your workout and one missed workout leads to another, then to another.
Guess who put's all these schedules and restrictions in place? Kids, activities, functions?  YOU my friend!
We self-sabotage all the time.  One little thing goes wrong and you can't get to a workout and you tell yourself, "see I'm just not meant to be in shape".
You've heard me go off on a rant about EXCUSES.  That's one of the biggest reason why fitness goals fail.  Even if you have never worked out in a group setting or at all it's going to be a challenge.  You are going to sweat, you will be feeling soreness and you will be challenged.  At least that's when you are in the middle of one of my Pilates workouts.
I had a conversation with a gal right after class who just finished a class, it was her first time.  I had told her to go at her own pace and the routine will become familiar and to not expect to pick it up right away.
Think about it!  We send our kids to school on the very first day, they are nervous, uneasy and worried about how the first day is going to be.  We give them a pep talk and tell them it's going to be all ok, you will make friends and you will learn new things.
So, why in the world wouldn't we take our own advice?  Of course your first attempt at something new is going to be scary, but whats the alternative?  Walking into a doctors office because of high blood pressure and bad cholesterol?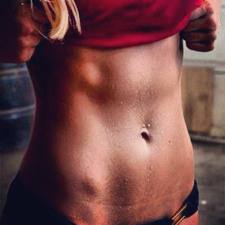 Find something you enjoy and have fun doing but that is also effective in getting you stronger and healthier.  If you flat out can't see yourself walking into a studio to exercises there are plenty of workouts you can do right in the comfort of your home.
I'm pretty particular when it comes to recommending workout programs, but I have to say my friend Adam Steer's Bodyweight Burn program he released this week is filled with fun and effective Fat Loss workouts in 21 minute workouts that you can start doing right away in the comfort of your own home and curb the temptation of the Holiday foods and mishaps of gaining more weight.
Adam's program is available at a $50 discount, but that ends tonight.  You don't want to miss out and this go here right now…
The answer to the question you repeatably ask in your head is in your hands.  You have the choice, it's always been your choice no one else.
Don't follow the millions of people out there and your friends and start your fitness goals January 1st. Start a fun,  full body workout that you can do anywhere today.  You don't have to wait until the beginning of the year to achieve your fitness and fat loss goals, get a head start.
Pick up your copy of Adam's

Bodyweight Burn program

and start melting away the pounds and make 2013 your Healthiest And Fittest Year Ever.
(Visited 58 times, 1 visits today)