Easter is only a day away! and that calls for early morning brunch, candy, chocolate and more choc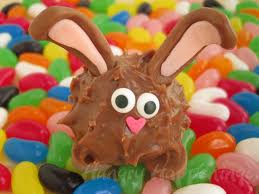 olate bunnies…But the good news is I've got a sweaty workout for you today!
The "Fearsome 4", the name alone sounds a bit scary but tempting at the same time!  Call me crazy but I love doing things that challenge me.  Along with my Pilates routines, I like to spice things up.
I get pretty bored if it doesn't challenge me, PLUS there's no fun in doing the same thing day in and day out. But, that's just ME…
Don't get me wrong, there's nothing wrong with having a daily routine and doing what your body loves everyday but I always like to spice things up a bit.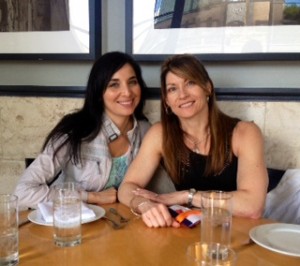 I did this workout last night, compliments of the One & Only Shawna…
I enjoyed every minute of it, it's a quick workout that hits the right muscles in your body and gets you burning some serious calories.
One of the best things I love about Shawna's workouts is that she makes them look so easy.  She's so very calm and cool when showing me these moves.
I have a bit more of a potty mouth when I'm working out, I say what's on my mind when my abs or legs are on fire.
Don't mind me in the video, I was visiting Shawna in Canada a few months ago and I was a bit cold.  What can I say, I'm a Cali Girl and anything under 75 degrees and I'm freezing my behind off!
CHECK OUT MORE OF SHAWNA'S WORKOUTS HERE
Here's a quick summary of the workout, "Fearsome 4":
Set your timer for:  45 seconds, 4 rounds
* 10 seconds – Bodyweight Squat
* 10 seconds – Push-Up (straight leg or knees bent)
* 10 seconds – Bicycle Crunch
* 10 seconds – Burpees
* 5 second Recovery- Forearm Plank Hold
Give it a Go!  and if you are a bit more advanced and want to make the moves a bit more challenging add 10 to 15 more seconds to each of the exercises.  That'll get you working.
You can get more fun and challenging workouts right here >>>

(Visited 99 times, 1 visits today)