Are You Dreading Being in Photos This Holiday?
Look Your

Very BEST

 This Holiday With The Exclusive Drop 2-Sizes Transformation Where You'll

DITCH the Scale

and 

Shed Belly Fat

!

Are YOU…
Worried About Holiday Weight Gain?

Dread Being in Photos?

Avoided Social Gatherings?
If you've answered YES to any of these questions, YOU are not alone!
Coaching has always been our TRUE Passion…
We love getting to know people and seeing them transform in front of our eyes.
So that means good news for us, and for you….We get to pursue our passion, and you get the benefit of coaching…
AND…not just one coach but TWO!
You get the collective experience of over 30 years in the Health and Fitness Industry to dedicate more time to helping YOU!
We've joined forces to dedicate more time to doing ONLY what we love to do, and that's helping you, while continuing our individual education by training high level athletes, traveling to seminars and getting to know movers and shakers int he health and fitness space..
So What Does This Mean to YOU???
We've taken the knowledge and experience of our 30+ years of education, health and fitness coaching and put them together to deliver the most effective program to help you Ditch the Scale and Drop 2 Sizes!
Yet…
We Get IT….YOU Want MORE!
We've figured out a win/win for both of us.
In fact, each of us have received tons of emails about private coaching and people wanting to ask more questions that required detailed answers. We wish we could spend hours and hours answering every single email in depth, but it is just not possible for us…(even though we try =)
We also know you want structure and step-by-step instructions. It's awesome for wanting this because that means you are taking action!
So…Here's the Good News…
Both Meredith and Myself have put our two expertise together to bring you a program that will help you to Drop 2 Sizes and together we are a powerhouse to help you get the results you've always dreamed of!
We've put together a Drop 2-Sizes VIP Coaching Program…There are only a few spots left, but we are excited and I wanted to at least give you the details so you can see if it's right for you…
First, we want you to know that we'll have to cap this off at a certain number of people to make this work best for you. So…it will

NOT be open for everyone

. And once we cap it off, we will have to close it down.
This group is about losing fat, defining muscle and getting to know what the heck is going on in your diet!…So…if you're looking to look like a body builder, this program is not for you.
We want people with similar goals because that is the "secret sauce" to making it work and to make it MORE FUN…building community.
Serious people only! We are going to work together for 30 days so that you can discover how to get lean and feel like a rock star while learning life-long habits to keep it that way.
In this 30-day period, you will get a detailed 4-week workout and nutrition program to follow…don't get scared just yet…you will NOT be alone. That is the beauty of building a community! Everyone will be there with you on the same page…and to ensure that…
You will be encouraged to post daily "wins" and required to post at least once a week. This is to keep you, and the rest of your peers, motivated while helping each other with questions.
In addition you will be getting a weekly survey from us once a week so that we can monitor your progress together! Nothing crazy, just a few questions to keep you and I on the same page.
YES that means you have to DO IT =)
This is exactly why we have to limit the amount of members. We want to get you the attention you deserve.
You also get access to ALL of our programs you need so that you can make a dramatic change in the following 30 days.
Ok…so say you need some particular core or back strengthening exercises, but you cannot get one of the workouts done that are specific to the group.  We will give you access to workouts that will help you with that specific problem… OR we'll simply put together a customized workout that will help you succeed.
To be honest it will be more fun to do the exercises posted for the group as this will build an AWESOME community feel, but if you're out of town (or life gets in the way) – you gotta' do what you gotta' do and we want you to succeed.
Now this is the rad part – you will have a 30 day meal plan that is "pick and choose" style.  This means that you will have a variety of breakfast, lunch, dinner and snack options to choose from.  This will give you "freedom with boundaries."  You will be able to have choices, but not feel like you HAVE to eat exactly what is planned for that exact day.
Wanna know the best part about group coaching? It's very doable for your pocket book PLUS you'll achieve more success since you'll report to me along with everyone in the group.  Ah yes the power of peer pressure. 😉
Another awesome addition – a 1-time "hot seat" where you can volunteer to ask questions and get feedback from both the group and us!  We love doing this and it gives us a chance to really get to know you! 

READ THIS: 
Some parameters.  If you are a total newbie to exercise and nutrition then this is not really for you…
 
And… if you're a whiner and you're not committed to 3-4 workouts per week or you're not willing to clean up your diet or post your progress in the private Facebook group, please don't waste your time.
We are going to be real with you..this is for committed people ONLY!
The 30-Day Drop 2-Sizes Private Coaching group starts Tuesday, November 1st and goes through Wednesday, November 30th.
Meet Your Coaches….
Sylvia Favela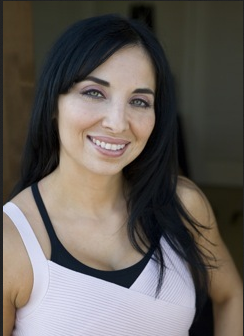 Mom over 40
CEO/Founder of Sylvia Favela Inc.
Founder of Bodyweight Pilates
Founder of 360Pilates Workout
BASI Comprehensive Certified Pilates Teacher 2004
Nationally Certified Sports Nutritionist
NASM Certified Personal Trainer
For over 20 years Sylvia Favela  has been passionate about working directly with hundreds of clients in Southern California and Worldwide, transforming their lives from the inside out.
As a busy single mom over 40, she's experienced the frustration of stress, anxiety and the changes of aging with the fluctuation of female hormones and dealing with a slow metabolism. 
Sylvia opened her first Pilates Studio in Irvine, California in 2004. With over a hundred private clients, following quickly expanded to my local community in Chino Hills, Ca where she opened a second studio in Chino Hills in 2009. As it grew we proceeded to grow into a bigger studio in 2012.
Having worked directly with frustrated women who struggled to lose weight, novice and high profile athletes, the demand for her programs were highly sought after. She began to expand her reach by helping people worldwide live a Healthier, Active Lifestyle.
Along with the passion for helping people, she has mastered many aspects of Health, Nutrition and Personal Development.
I've coached and mentored hundreds of men and women in improving their lifestyle with proper fitness programs, nutritional guidance and motivational leadership with my programs.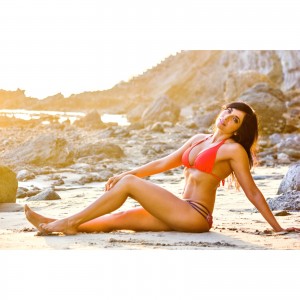 It's no surprise my calling as a Health and Fitness professional developed from growing up in a traditional hispanic home where over indulging in food was normal. I was the fatty in the family, I seem to have inherited the fat gene while my siblings were twigs.
In the attempt to get in shape I suffered a knee injury from years of improper running, later severely injured my left shoulder in a horrific car accident, I'm lucky to be alive =)
Then gaining over 40 pounds with my pregnancy leaving me in excruciating pain with slipped discs in my back. I never thought I would be able to get in the best shape of my life.
But it wasn't until I went from Successful Business Owner to Hitting Rock Bottom Depression And Turning it Around!
As Sylvia became stronger and transformed her life.  The demand for her coaching and programs for Pilates, Nutrition, Cookbook and Weight Loss programs that have been used by thousands of private clients locally and worldwide.
Bodyweight Pilates, Sylvia Favela Inc. and 360Pilates mission is to use the knowledge, experience and skills Sylvia has developed over the last two decades to  transform the lives of 2 Million Women Worldwide.
Meredith Shirk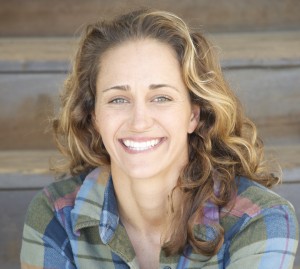 Owner Svelte Training
NASM Certified Personal Trainer
Fitness Nutrition Specialist
Magna Cum Laude Degree in Biology
Member of Omicron Delta Biological Society
3X-Collegiate First Team All-American (Water Polo)
ESPN CoSIDA Academic All-American
For the past decade, Meredith has been passionate about achieving peak performance. Her keen self-awareness and innate understanding of human interactions has helped her clients gain confidence in their professional, personal and athletic careers.
On the business front, Meredith has consulted for major fitness brands and is currently developing a line of health food products.
Over the years, Meredith has developed SVELTE to be a multifaceted approach to attaining one's optimal lifestyle. She has found that mental and physical well-being are both key pieces in the puzzle that can create the best, most happy version of you.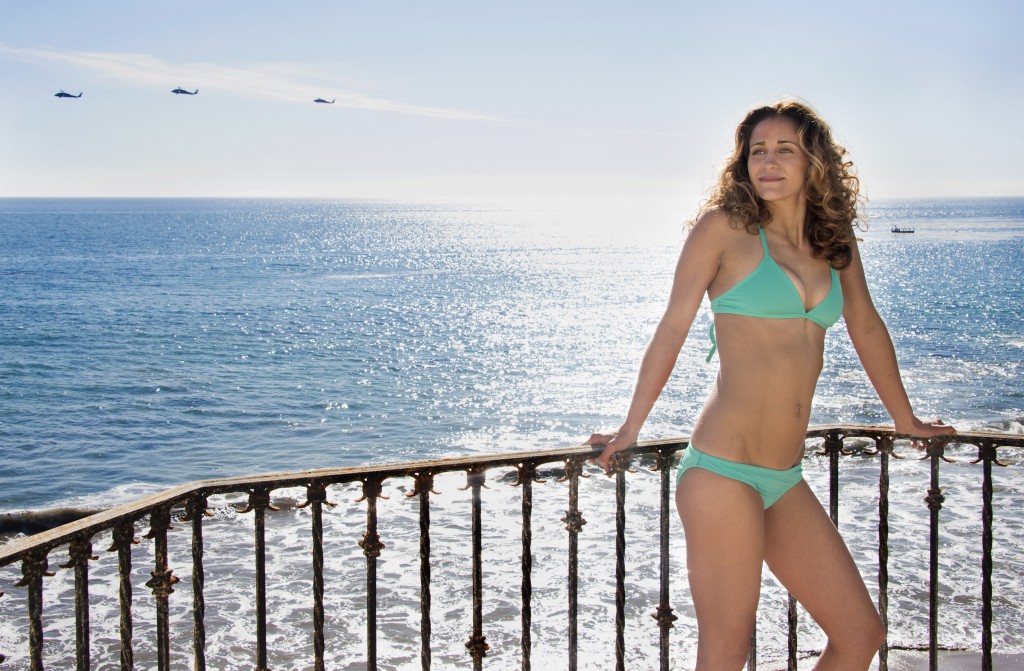 Accessing those keys takes dedication and a commitment to face your fears, conquer hardships and learn from failures. Meredith prides herself in being completely honest, upfront and truthful. This unique set of qualities has proved to be an unmatched source of connection with her clientele.
ABOUT SVELTE

Svelte Training has evolved over the years from a simple private fitness service into several different health and fitness businesses. Meredith and her team have developed a variety of health-oriented products ranging from foods to books to even online coaching, all of which have created a reputation of authority in her field.
Like so many of my personal success stories who have had amazing results with sticking to the program and getting the accountability and motivation they need to succeed….
You don't have to go it alone…
If you've read this far, then you're ready to take Control, Get Healthy and Fit !  Whether you're stuck in a plateau, want to try something new, Want A New Challenge or Start to eat healthier then read on my friend…
Here is the step-by-step guideline of how to Ditch the Scale and Drop 2-Sizes….We highly recommend you take action and let us help you through the windy roads of confusion and frustration by joining our Exclusive VIP Drop 2-Sizes coaching program…
For A LIMITED TIME ONLY….
Introducing the "Drop 2-Sizes VIP Coaching"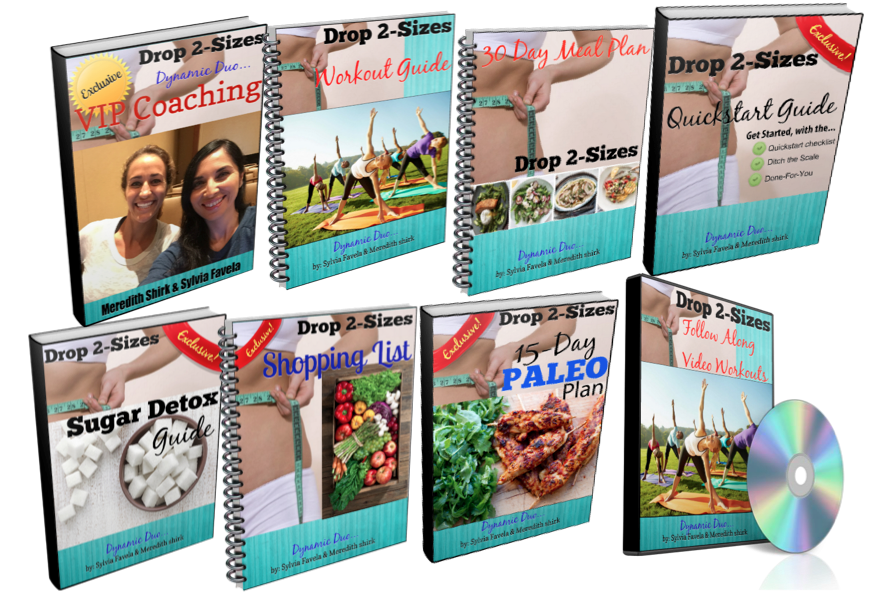 This program is designed specifically for those who want to…
*Ditch the Scale!

*Drop 2 Sizes!
* Be Motivated and Inspired to Getting A Fit Healthy Body! 
*Who want to take that next step to greatness but need a hand in the right direction.
If you're ready to transform your body, while seeing your midsection whittle down then you are only a few steps away!
But first…
You must be prepared to follow a step-by-step plan that tells you exactly what to do each and everyday.
You must be prepared to submit weekly survey so we can help you maximize your results.
You must be prepared to bring out the Version of YOU!
HERE's What's Included and How It All Works….
The Total ONE-TIME investment is $97 for all

30 days..

.
…AND yes, a one-time investment is the only option. This shows us you're really serious this time and willing to spend under $3 per day. If you are willing to do this then we are SUPER excited to work with you…and boy will we work with you!
Get the  "Drop 2 Sizes" Transformation— $597 $97 
  $97

This is a ONE-Time Payment – no recurring billing. All material is accessed through the membership site directly on the Internet.
My 30 Day Guarantee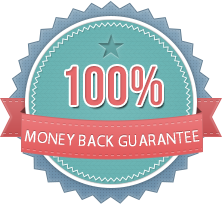 With such personal attention at a low price, you may be thinking that this program wont be backed up by 60-day full money back guarantee…and you would be completely –WRONG!
We stand by this program , just like many of our systems we know they work. They have worked on hundreds of men and women just like you so this is why we're super confident with this refund policy.
We don't want you to have any excuses to fail – 'what if it doesn't work for me?", and what if I just don't get the technique down. It will work if you stick to it and do it. But we are still giving you up to 30-days to get your money back with no questions asked and no hassle. You have nothing at all to lose – not even a penny.
No one will be able to join the group after the program starts, so get onboard now and get your body moving now….
Frequently Asked Questions…
Question: What happens after I sign up? How do I access my login details?

Answer: After your purchase you will be redirected to a main download page with all the details. Plus you will send a request to be added to the Private FB group, we will individually approve all members, so don't worry if you are not instantly approved for membership.
Question: What if my schedule doesn't fit with the program schedule?

Answer: This is where it is nice that you can get direct access to the main download area with all the follow-along workouts videos. PLUS access to the private Facebook page with tons of motivation.  The program has been designed to for you to do it on your own schedule.
Question: When does it start?

Answer: The details are in the link above, but the program starts Tuesday, November 1st and goes to November 30th. There will be a really cool contest of course (details will be inside the private FB (Facebook) group.
BUT hold the phone…the group is seriously almost full so if you want to get 1 of the last few spots then get ON IT.
Question: How does the accountability work?

Answer: This is why we're only taking on 4 more people. If you are committing to being in the group, then you are COMMITTING to being in the GROUP. You will be encouraged to post everyday, but required to post at least once a week. PLUS we will be following up with you with a weekly survey (required).
This is the MOST important part of the group…Not only will you be accountable to me, but you'll also be accountable to everyone in the group. This is SUPER DUPER easy…I promise.
Once we start we will all commit to posting with a "commitment post" =)
Question: How much does it cost?

Answer: Group coaching makes coaching very affordable. Each of our personal private clients invest $1000 a month each. Which makes this coaching $2000 value, but we are dropping that WAY down.
Basically you are going to get all the perks of having us as your coaches, PLUS you get to be part of a RAD group of motivated and supportive friends.
Before you go any further…YES you have to commit for the 30-days. And yes you have to pay the full amount upfront. This will weed out any of the "non-committers".
We are looking for serious people who seriously want to change.
Get The Drop 2-Sizes Transformation—$597  $97
  $97 

This is a ONE-Time Payment – no recurring billing. All material is accessed through the membership site directly on the Internet.
(Visited 1,630 times, 1 visits today)