How many times has the thought of "Dieting" crossed your mind? This is the most common question circling in our head.  Just today while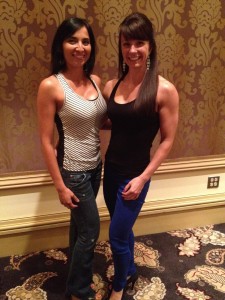 standing in the line at Starbucks I over heard a group of women talking about how bad they ate over the weekend and all decided to start a diet today.
It's a never ending battle I see so many women struggle with this.  They have a weekend where they indulge to much in high calorie foods.
I asked my good friend Courtney Roswell a fitness and health expert of Love Yourself Lean to break it down and give us the truth behind this whole dieting phenomenon.
Take it away Courtney…
It's Courtney from Love Yourself Lean Intl., and I'm thrilled to be here guest posting for Sylvia today!
When Sylvia first asked me to write a guest post for her, she said I could share with you anything I thought you ladies could benefit from and I immediately said I'll talk about clean eating.
Having personally tried Sy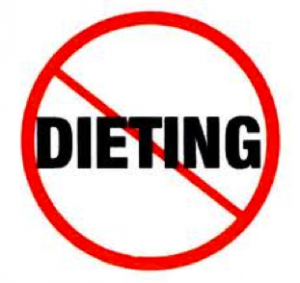 lvia's 45 Day Pilates Melt Down Program, her exercise philosophy and training style is revolutionizing the way women train; helping them sculpt lean and sexy muscle tone, while helping to build core strength, increase flexibility to create a dream physique that is slim, strong and radiates with confidence.
So I knew that sharing my expertise on nutrition would be a perfect complement to her already solid program.
Whether your goals are to lose 10lbs, 50lbs or to build lean muscle, there is plenty of confusion about what and how you should be eating for your goals.
Sadly the 'diet' industry does nothing more than sell you on a false sense of hope that by following their new 'break-through' diet formula you while finally lose that stubborn fat you just can't seem to lose.
Well, the truth is ladies, diets don't work. Period!
Diets are overly-restrictive food plans that often leave you feeling tired, hungry, deprived, and unsatisfied. Too often causing you to over-eat and binge eat, and leave you feeling like a failure yet again.
You see diets teach you nothing about healthy eating. They force you to count calories or points; they get you to weigh and measure every ounce of food that enters your mouth, creating major obsession with numbers. They do nothing more than keep you dependent on their program, product or pill and take all the pleasure out of eating. Not my idea of success and I'm sure you will agree.
Food is one of life's greatest pleasures and I'm here to share with you that you CAN stop the calorie obsession and enjoy delicious, satisfying dishes on your journey to sculpting your dream physique; it starts with an exploration into clean eating
You may have already heard the phrase clean eating before. Maybe you've seen it in a fitness magazine or your favorite diet book. It is not a new concept but one that you most certainly should explore if you are committed to being healthy, having an abundance of energy and getting in the best shape if your life.
Clean eating is eating the way nature intended. It is the practice of eating whole, unprocessed, natural foods that pack the greatest nutritional punch. No high fructose corn syrup, no refined sugars or flour, or processed foods.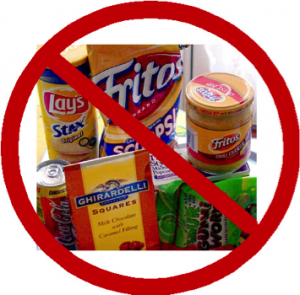 If you want more energy, better quality sleep, improved health and a slimmer waist line, then the fastest, healthiest way to get there is to embrace clean eating.
The beauty of eating clean that it is not a fad, something to follow for the short term; it's a way of embracing a healthy and enjoyable way of eating so you can finally achieve your healthy weight and maintain it. And yes, you'll still be able to prepare elegant and flavorful dishes for your friends and family, create meals that your whole family can enjoy and do so quickly by working with simple ingredients and cooking styles that support your busy lifestyle.
The most empowering thing about eating clean is that you NEVER have to count calories again. So you can FINALLY stop the yo-yo diet cycle.
Making the transition to eating clean can seem overwhelming in the beginning, because it does require you to commit to making most of your meals from scratch. And I know what you're thinking "Who has time for that right"? And yes, I hear you; you're not the greatest cook… that's ok!
Remember Rome wasn't built in a day! And neither are your culinary cooking clean skills. The key is to start simple, with one recipe, one meal at a time.
Having successfully worked with hundreds of clients over the past decade, from busy working mom's struggling to get their bodies back, to single gals who want to step on a fitness competition stage, I know that to make a successful transition to embracing clean eating, a nutritional plan has to be practical, easy to follow and include recipes that use simple ingredients that can be found at your local grocery store. The dishes have to be taste-bud satisfying and of course family approved.
Tina, a busy working mother to a nine year old daughter and a wife to a husband that wanted nothing to do with healthy eating is one of the many success stories that I'm excited to share with you today.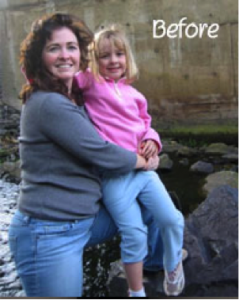 Standing at a tall 5 3" weighing 157lbs, with a 36" waist and thighs that measured 29inches, she entered my office in tears. She could barely speak between the deep heartfelt saubs.
She had been successful at losing 32lbs already on her own but her fat loss hit a screaming halt and that was when she found herself in my office desperately seeking the help she needed to finally burn off the lingering baby belly and trim down her thighs so she could, for the first time in her life, wear shorts in public.
Tina was committed to doing whatever it took to achieve success and from day one I never questioned her committed. But there was no mistaking we had our work cut out for us. You see, Tina had a major weakness for sweats, her daughter would only eat chicken fingers and French fries for dinner and her husband wanted nothing to do with vegetables.
I knew that 80% of Tina's fat loss success was dependent on her commitment to eating clean consistently and without her families support her chances of success were slim.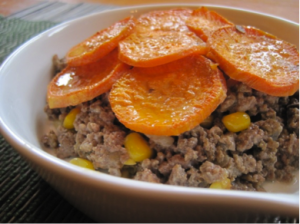 So we started with a meal plan that included simple snacks like almonds and a piece of fruit and main meals that were traditional family staples like meatloaf and shepherd's pie that had been overhauled to support her fat loss goals. Without drawing attention to Mommy's "new diet" the family embraced the new dishes without complaint. They had no idea they were eating "healthy".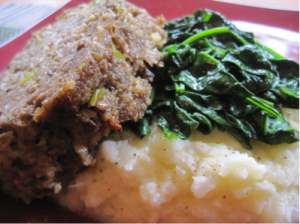 Take away Lesson #1: Don't tell them it's healthy and Take Away Lesson #2: Don't start with "rabbit food", like a salad and steamed veggies.
After a 3 shorts weeks of sneaking in some healthy family dishes we were well on our way to success. Tina had drop 13lbs and 4inhes in her waist and 2" from her thighs.
But as the weeks went on Tina's sugar cravings began to creep in, funny  how that happens every month like clockwork for us females…lol
So now my cooking skills were put the test, how were we going to curb Tina's sweet tooth? With Frozen Chocolate Banana Bites and Berrylicoius Frozen Pops of course.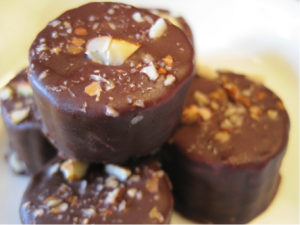 These bite size clean eating treats were just want Tina needed to help her get through those late night cravings and the cool thing was her daughter loved them too and was eager to help make them. Take Away Lesson #3: Find bite size guilt-free treats that you can enjoy and get your family involved in the cooking process; especially your kids. They will always eat what they create!
Week after week Tina stayed committed to her workouts and continued to slowly introduce clean eating to her family and what she began to notice was that her cravings dramatically decreased and her taste buds change. I remember her telling me on one of her "planned-indulgence" days (yes, you can still enjoy your treats while eating clean) that the taste of her favorite drive thru burger just didn't taste as good as it used to and that it actually made her feel gross. It's funny how your taste buds become "numb" when you consistently eat "fake food" and how alive they become when you start to eat real food. This happens to every single client I work with and it's not uncommon for many of my clients to actually get to the point of craving clean food.
After 12 weeks of continuous effort, discipline and following a program that supported her picky eaters and her busy lifestyle, Tina lost a total of 23lbs, 21.5 inches, 8" from her waist and 4.5" of each thigh.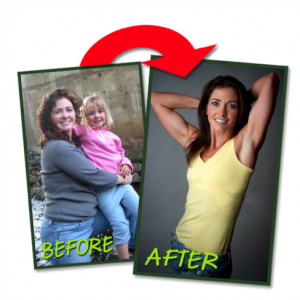 I will always remember the day she walked into my office for her finally weigh in wearing a pair of super short daisy ducks. She had a swing in her hips that I have never see before and a sexy confidence that I know did not go unnoticed by her husband. She not only achieved her fat loss goals, but she exceeded them!!!
I ran into her over the summer at a park while I was out walking my daughter and she couldn't stop sharing how much she still using all the recipes I gave her and that her daughter asks for a "Courtney Smoothie" almost every day. It's been almost 2 years since I worked with Tina one-on-one and she still looks amazing and her waist just as tight as the last day I measured her.
Amazing success!
Now just like Tina I know you love to eat, you're not a chef, have no desire to eat "rabbit food" and struggle with monthly cravings. Heck you may even have a couple of picky eaters in the house too!
Life is too short to spend hours in the kitchen preparing boring, taste-less meals that your family hate and that leave you feeling completely unsatisfied.
I get it!
Life is worth living in a body you love and doing so while enjoying simple delicious dishes that you can get excited about.
So today, I want to personally welcome you into my LYL kitchen so you can explore an easy and enjoyable way to embrace a whole new way of 'dieting'.
I asked my clients to share their favorite recipes from my Cookin' Clean & Lean Cookbook and I've pulled together 5 of these recipes so you can experience the joy and pleasure of eating simple and tasty dishes that support your goals of living a healthy, vibrant life in a body that is slim, strong and sexy.
Here are a few more recipes from the Clean & Lean Cookbook, head over HERE
Start with the dessert in a bowl breakfast recipe, or try chewy granola bars, they take 10min to make and are always a hit at the office during the 10am coffee break. Or whip up one of the main dishes and enjoy it after your next Pilates workout to help fuel your body with the nutrition in needs to get the most from your training efforts.
So go ahead and pick up a copy of the Clean & Lean Cookbook HERE
Success happens when you commitment to taking one small step forward, doing so consistency and sharing each small success along the way.
Thank you Sylvia for the opportunity to share my kitchen creations with your girls; I hope they enjoy them as much as my girls do!
Happy Cookin' Clean & Lean
Courtney
www.loveyourselfleancookbook.com
Sylvia here again…I hope you enjoyed that amazing story as much as I did.  Make sure to take advantage of Courtney's yummy recipes
by heading over to Love Yourself Lean.
(Visited 299 times, 1 visits today)