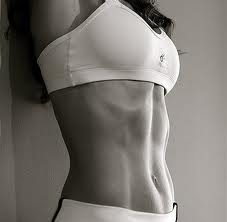 Let me ask you a question, when you head over to do a workout do you ever question yourself and wonder…"Should you be doing something else or is this really working?"
I openly admit I've felt this way before.  Being in the fitness industry I have lots of friends who ask me to try their workouts and I openly try them.  I use myself as a guinea pig and try out different workouts, especially the ones I hear people ask me about.
You may ask why do I try them if I'm all about Pilates? well I do because I want to know first hand what it's all about.  I have ended up injured before because I did something I knew I shouldn't do but I did it anyway.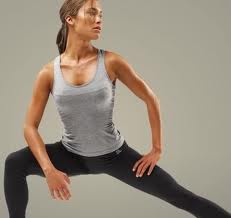 Why do I do this? to report back and give you feedback to what I experienced.
Just the other day I was given a challenge to try a workout, and in turn he would try a Pilates workout.
It's funny because lots of people think just because I choose to do Pilates then I'm not tuff enough or strong enough to do other workouts.  (You see, Pilates is my little secret to staying strong)
Well I took him up on that challenge and he gave me a few excuses as to why he may not be able to do some of the Pilates moves.  Soon enough he agreed to it.  I will fill you in on that challenge as it gets closer.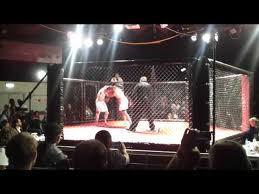 I've heard people shun Pilates and say it's all just stretching and it's not a real work out.  A friend of mine who is a mma fighter, weighs about 220 lbs, trained like an animal in the gym lifting crazy amount of weight.  He was dared to take one of my Pilates workouts, and he said sure how bad can a Pilates workout really be.
So here I am weighing almost half his weight taking him through a workout, to make a long story short the Pilates workout only lasted 30 minutes.  He thought Pilates was all about stretching and to his surprise it was stretching and engaging muscles that he never did before in any of his workouts.
The opinion he once had about Pilates changed entirely.
But he isn't the only one who once dismissed Pilates as just a stretching workout. We've heard of all the celebrities doing Pilates and how great it is but to truly understand and know the benefits of Pilates you must experience it. And know it's not all about stretching.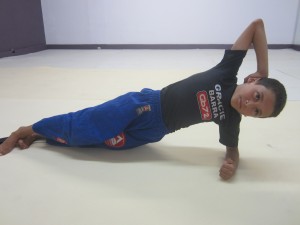 What's this little secret of Pilates, is it works! and you The benefits of Pilates starts with strengthen the always forgotten transverse abdominals, the results to follow after that is toned lean, abdominal.  So why not start adding a little Pilates into your workout.
My son recorded this quick video for you but not before him showing me his Pilates strength by holding a side plank…
Here's Your Ab Workout…..



(Visited 35 times, 1 visits today)