Some days when there is a heck of a lot to get done at work, I start to notice how it begins to affect the time I have to devote to my personal workouts.
Have you ever had this problem?
But, it's not your fault!
Let me tell you why I never again have to worry about that inconvenience! Because my workout only took about 9 minutes this morning, I don't have to worry about sacrificing my health and fitness for life's unexpected events, or really anything for that matter. Get it Done!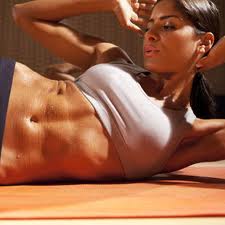 The other awesome fact about this workout is that it stimulates fast lean muscle growth AND fat loss more effectively than traditional (boring) 60 minute workouts!
Plus, did I mention that is 100% Bodyweight? and I'm all about movements based on all bodyweight with zero equipment!
Pretty cool right?
I really like that the workouts are guaranteed to take 15 minutes, or less (hence, the "15 Minute Body" system).
My friend Jason shared his breakthrough 15 Minute Body™ system with me and it had me sweating and at the end of the 15 minutes I was a complete hot mess!
Below you'll find the workout I did this morning… and WOW, if that wasn't a fat burner, I don't know what is!

Here's a brief summary of the "Insane 15 Minute Bodyweight Burner Workout":
*All sets are 25 Repetitions
1. Swing through lunges (12 on both sides)
2. Jacks +
3. Walking Pushups
4. Jacks +
5. Half Burpees
6. Jacks +
7. Side Iso Lunges
8. Jacks +
9. Box Lunges
10. Jacks +
Fun times right?  Luv it!
ICRT ™ combines a fun and challenging form of bodyweight strength training with cardio-vascular super-sets, which spike metabolism, burn fat, and stimulate faster lean attractive muscle.
A cool fact: For every 1 lb of lean attractive muscle gained = an additional 50-75 calories burned at rest per day.
So let's say that between now and next week, if I gained 3 lbs of lean muscle mass, that translates to 3lbs x 50cal x 7days
= 1,050 additional calories burned AT REST, per week!!! WOW!
The main goal here is fat loss through lean muscle growth. Now keep in mind, these workouts don't produce bulky muscle. It's the lean, attractive physique that Jason's 15 Minute Body system produces.
Jason's 15 Minute Body™ system is right up my alley and it kicked my booty this morning….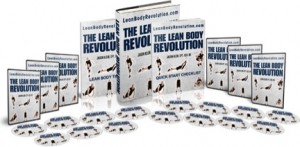 If you are looking for more fun and effective workouts, I've gotta ya covered head over to the Lean Body Revolution for more..
Make sure to post your time below!  Have Fun =)
(Visited 441 times, 1 visits today)